2TM Company Takes Part in the Education and Teaching Tools Fair in Belgrade on 24–28 October 2018
This year, 2ТМ again has taken part in the Education and Teaching Tools Fair, which was held in Belgrade from 24 to 28 October under the patronage of the Ministry of Education, Science and Technological Development of Serbia.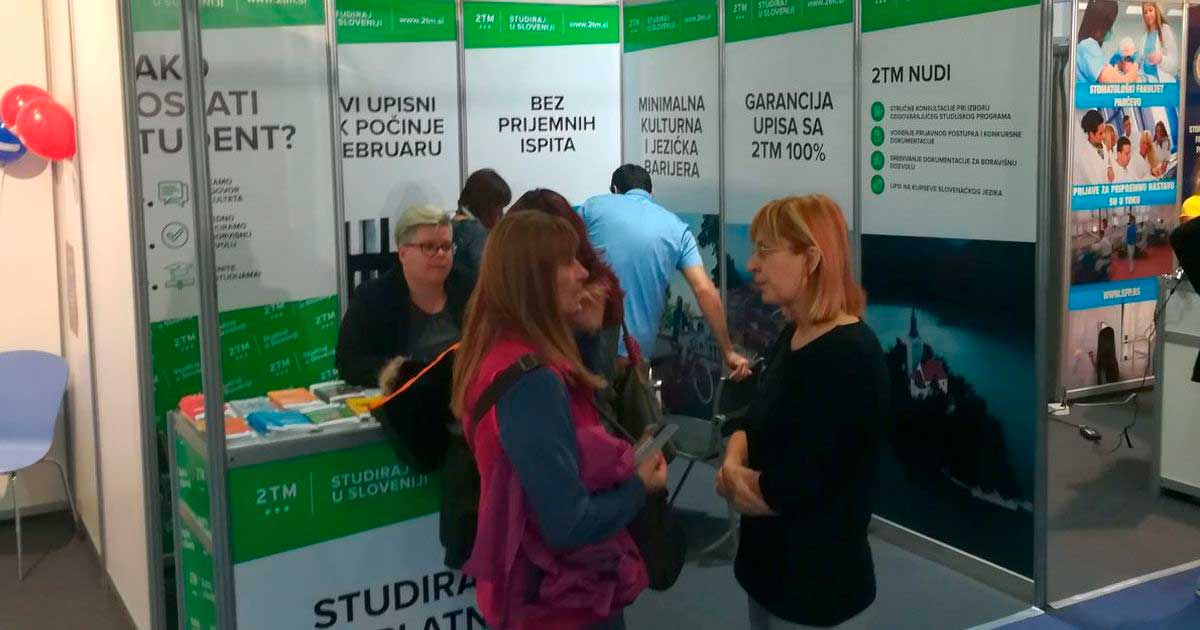 Photo: by 2TM d.o.o.
The fair aims at popularising education as a basis for the development of culture and education. More than a hundred exhibitors, including numerous international educational institutions, presented to visitors their study programmes, explained similarities and differences between local and foreign educational systems and the benefits of studying abroad.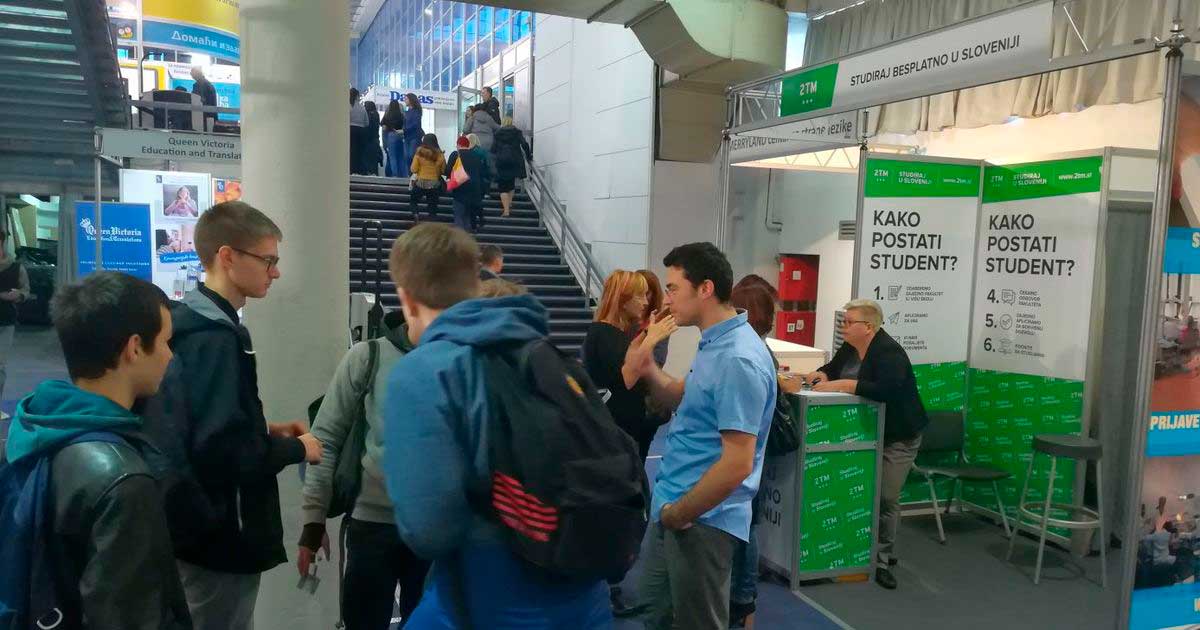 Photo: by 2TM d.o.o.
The 2TM team demonstrated to the visitors the training opportunities and benefits offered by Slovenian education.
"We are pleased with the great interest of the fair visitors in our booth. The majority of our guests were future students, who are currently studying in the fourth year of secondary schools. Some second and third year students of gymnasiums came with their parents. They were interested in information about studying opportunities in Slovenia. I noticed that many visitors already had a vision of their future, they knew what they wanted to study. With those visitors who had not yet chosen a study programme, we talked about the differences between some of the programmes and helped them determine their plans for the future. We were also approached by several young people with higher education who were interested in entering a Master's degree programme. Some participants, due to dissatisfaction with their current study programmes, asked questions about the transfer to Slovenia," says a Sales Manager from 2TM, Mojca Lamovec.
She also adds that fair visitors asked various questions – they were interested in both engineering, and social and natural science programmes.
"Guests from different regions of Serbia as well as from Bosnia and Herzegovina, and Macedonia visited the fair. Some participants came to the fair purposefully to visit our booth and obtain information on studying opportunities in Slovenia," says Tanja Stubičar Gantar, a 2TM Sales and Marketing Manager.
During the fair, 2ТМ held a presentation in some secondary schools and in the Infinitiv Language School, which, among other things, organises Slovenian language courses. The presentations caused a great stir, which proves the presence of students' significant interest in continuing education abroad.
In order to provide better free access to quality education in Slovenia, 2ТМ will take part in the Education and Teaching Tools Fair next year, as well as in other educational exhibitions and fairs in the region.