2TM Representatives Take Part in the Higher Education and Scholarships Fair in Croatia
On Thursday, 18 October, the University of Rijeka (Croatia) hosted the Higher Education and Scholarships Fair organized by the Institute for Education Development. This event is a platform where visitors can get all the information necessary to participate in academic scholarship programmes in the country and abroad.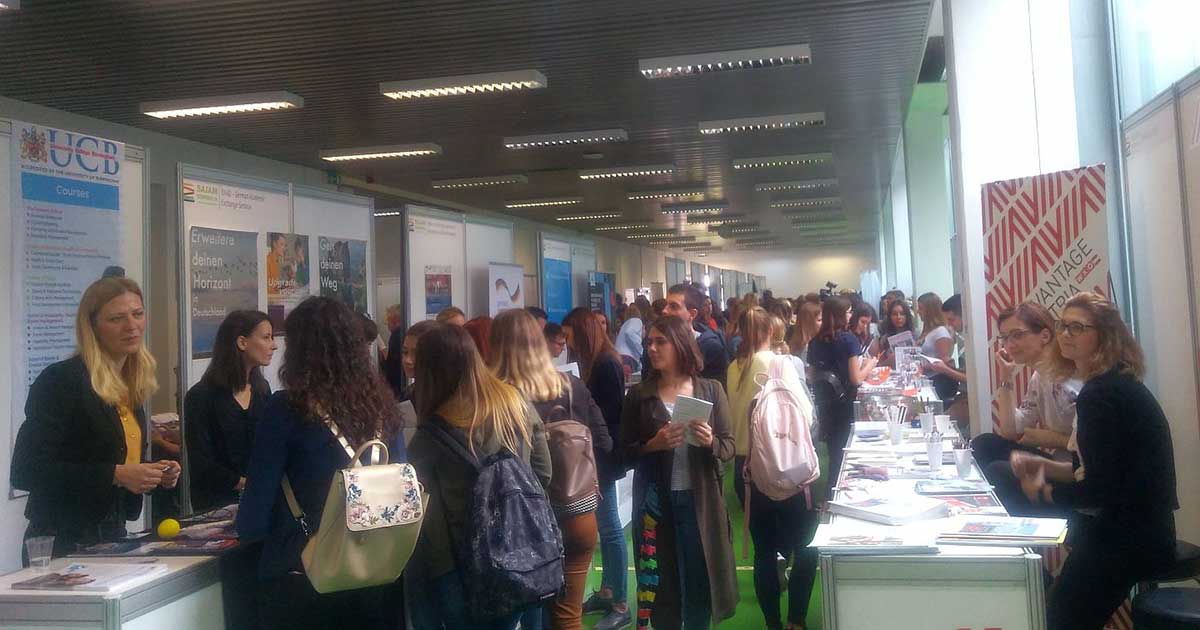 Photo: by 2TM d.o.o.
Croatian and foreign universities, government institutions, embassies, foreign cultural centres, private companies and non-profit organizations that present their scholarship programmes and educational offers traditionally take part in the Higher Education and Scholarships Fair, which is an event of national significance. The 2TM experts took part in the event as guests of the Nova Gorica University Booth. The university representatives presented the opportunities and advantages of education in Slovenian educational institutions to the visitors. It should be noted that on the eve of this event, the 2TM employees visited local schools, where they also spoke about the Slovenian education system and the study programmes offered by universities and colleges in Slovenia.
Photo: by 2TM d.o.o.
"Forty local and foreign exhibitors participated in the Higher Education and Scholarships Fair, including Croatian faculties, agencies, embassies, foreign universities and faculties from Switzerland, Russia, Denmark, Great Britain, and Slovenia. In parallel with the main event, an accompanying programme was held: lectures, speeches, panel discussions and workshops. A lot of guests visited our booth. The visitors were mostly interested in the Slovenian study programmes related to medicine, biotechnology, pharmacy, as well as architecture, tourism and computer science. An additional attractive circumstance for Croatian applicants is that when entering Slovenian educational institutions, they do not need to pass entrance exams," says Katya Simchich, a 2TM project manager, who participated in the fair.
The 2TM Company thanks its partner, the University of Nova Gorica, for the opportunity to jointly present educational services in Slovenia. We remind that all future events with our participation can be found in the Exhibition Calendar section.