2TM Sparks the Interest of Powerful Young Generation
Have you ever been to VDNH? Can you feel this fundamental power of the exhibition complex with an area of more than 300 hectares? Each pavilion on its territory is a global structure, which can accommodate the population of a medium-sized Russian town.
Last weekend, a major event for pupils and school leavers was held in one of these buildings. The Moscow Career Guidance Day gathered thousands of guests in Pavilion No. 57 with an area of internal premises being almost 28 thousand square metres.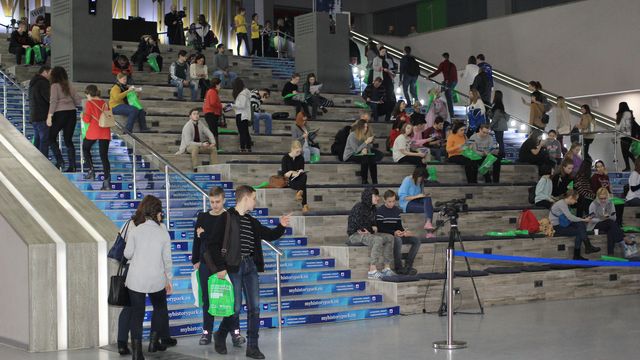 Photo: © 2TM d.o.o.
The 2ТM booth was located on the 2 floor in the Foreign Education zone. The main topic of our consultations was the university admissions process, which started in early February and will last until the end of March. The company experts discussed with the guests an importance of being in time to apply for the first round of admission as well as the features of education in Slovenia. We were not the only ones who represented foreign education at the exhibition. However, we were one of the few. Therefore, people expressed much interest. And the interest was quite significant.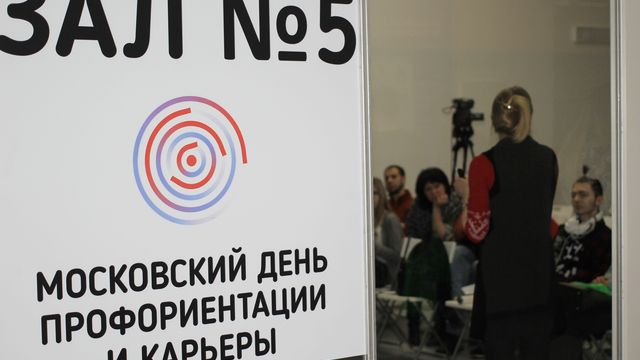 Photo: © 2TM d.o.o.
If to describe the event in three words, one could say "a powerful young generation." Of course, there were teenagers at the career forum, who were led by the hand. Their parents took the leaflets with interest and listened to detailed information, and the children made dull faces and hurried to go home as soon as possible. However, we are happy to admit that the majority of schoolchildren who came to the Career Guidance Day considered seriously the possibility of receiving European education. These children are not afraid to be brave. They themselves are responsible for their future and sometimes ask questions that can be formulated not by every adult. Sometimes it seems that this is exactly the manifestation of the era of Aquarius—people are aware of their area of responsibility even at a young age.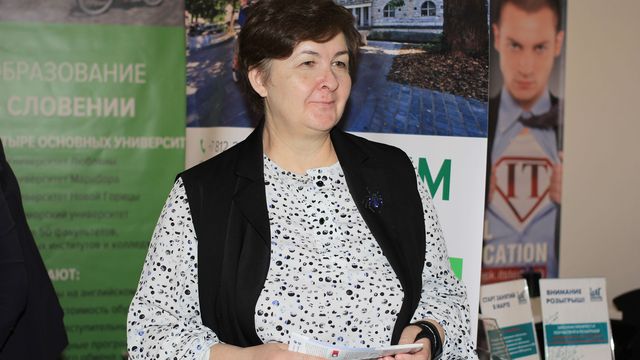 Photo: © 2TM d.o.o.
At the beginning of the day, the head of the 2TM St. Petersburg office Ksenia Balashova gave a lecture-presentation "Study in Slovenia". Despite the fact that it was just the beginning of the Career Forum, the premises were almost packed with visitors. Getting to know about the European Education presentation being held in the lecture hall, the guests hurried up to take seats and listen to the useful information.
We left the exhibition tired, but driven. We distributed hundreds of booklets with an invitation to the next meeting with 2TM (during the MITT event), pleased people with the company's corporate planners, talked unceasingly about Slovenia and importance of receiving European education. But even this was not the most important thing. Although it is nice to receive grateful smiles in return.
Most importantly, we gave a dream to the youth.