2TM Takes Part in the Moscow Career Guidance Day and the Education Horizons Saint Petersburg Fair
The hot season for applicants and educational institutions is in full swing. Right now, the school-leavers are actively analysing options for their further education, while universities and colleges are carrying out career guidance events and are preparing for the upcoming addition to the student family. Therefore, the end of winter and the beginning of spring are traditionally full of all sorts of educational activities – career forums, exhibitions, fairs, workshops, and seminars, at which prospective students are directly acquainted with educational institutions.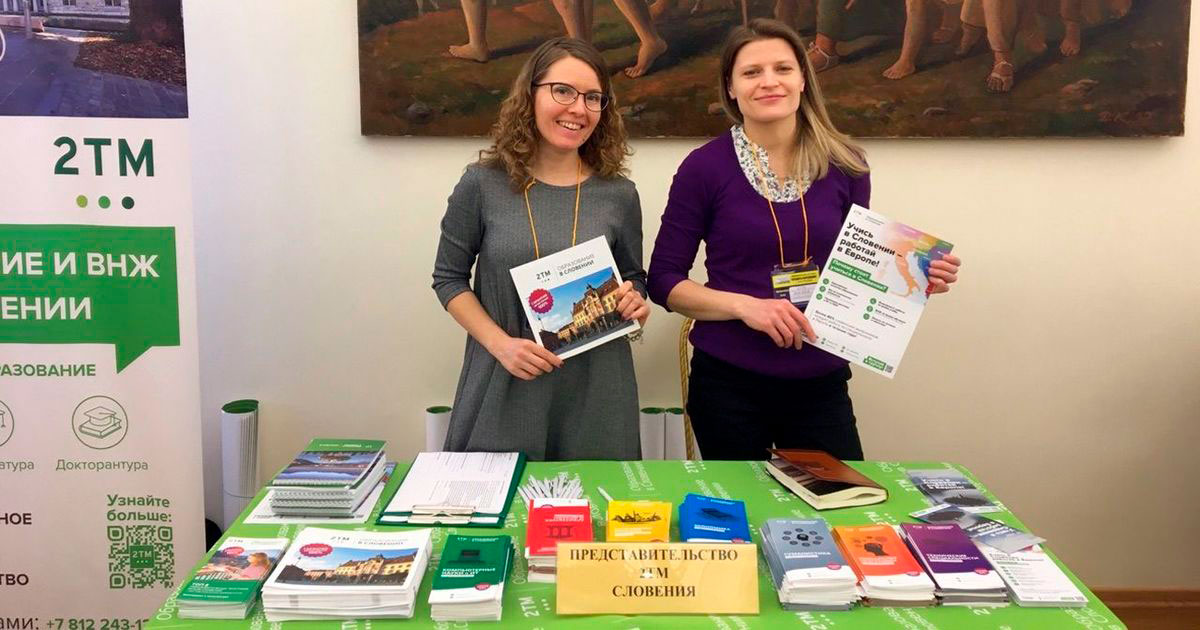 Photo: © 2TM d.o.o.
Of course, the 2TM team does not remain aloof from this process. Last week, our company employees simultaneously took part in two large-scale events – the Education Horizons City Fair held on 28 February 2019 in Saint Petersburg and the Moscow Career Guidance Day held on 2 March 2019 in the Russian capital. It should be noted that these events are held twice a year, in spring and autumn, hosting thousands of guests on their sites.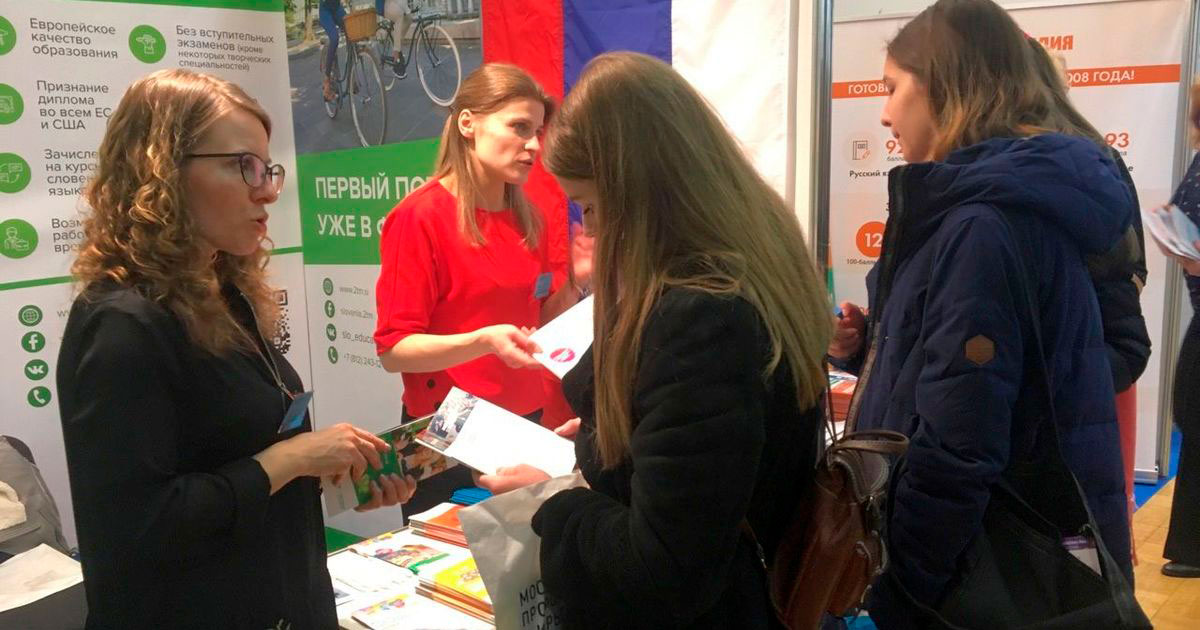 Photo: © 2TM d.o.o.
As the Head of the 2TM regional office in Saint Petersburg, Ksenia Balashova, says, both exhibitions were intense, evoking a great response from visitors. The events were visited not only by school-leavers, but also by tenth-graders, and even pupils of the 8th and 9th grades, as well as Bachelor's degree students interested in further studies under Master's degree programmes abroad.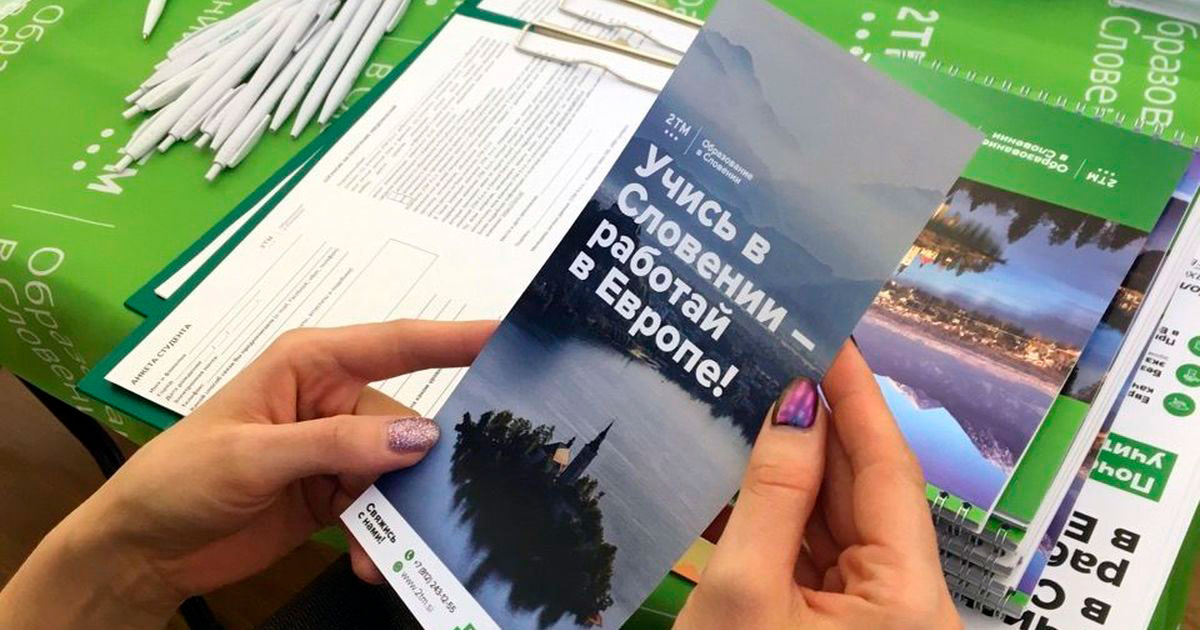 Photo: © 2TM d.o.o.
"Visitors were actively interested in our presentation materials, asked many questions. Some schools already knew us from the seminars and presentations that we'd had with them before. At the same time, there were schools that had found information about us on their own and came to get to know us better. Chemistry, Biology, Computer Science, International Relations were among the fields of major interest for the guests of our booth. They also asked about educational opportunities in Sound Engineering, which happens infrequently. Of course, our guests were interested in general questions regarding admission process and studies in Slovenia. What really pleased us is that the intensity of visitor flow was such that sometimes it was not possible to sit down and rest. Thus, we are tired, but this is a pleasant tiredness," says Ksenia Balashova.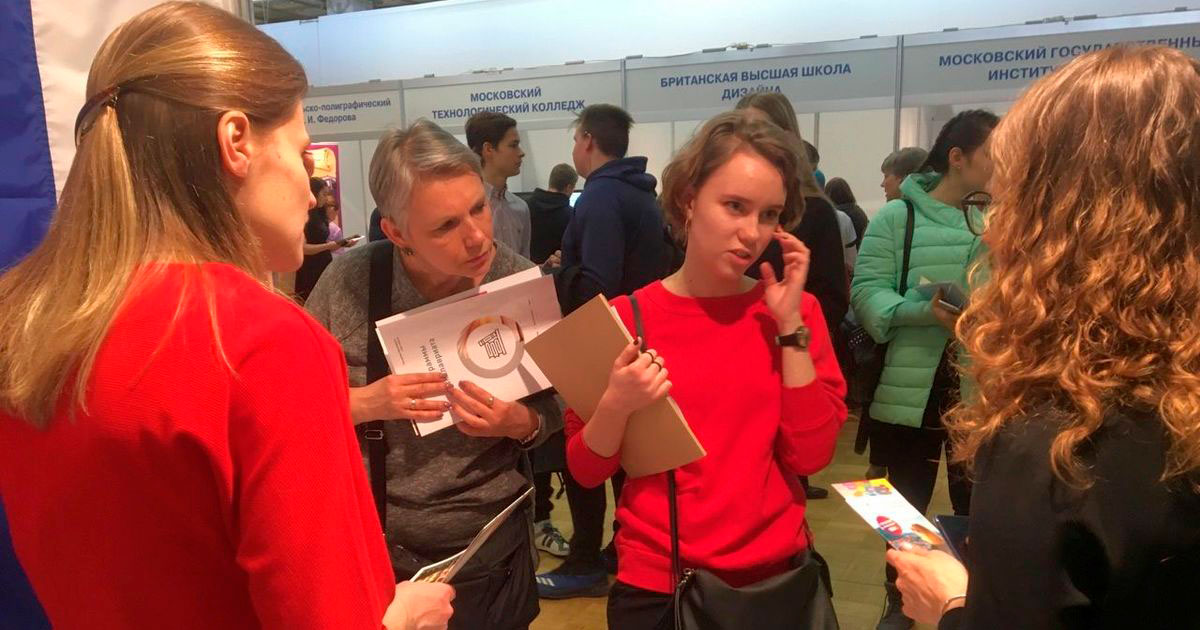 Photo: © 2TM d.o.o.
In the meantime, we continue our participation in educational events, and already on 16 March we will be glad to see you at the two-day Education and Career Fair in Saint Petersburg. Follow the information on our website and choose education in Slovenia!