A Workshop on Education in Slovenia Takes Place in Kharkiv
On Saturday, 6 October 2018, the 2TM Company held a workshop dedicated to the "Education in Slovenia: Importance of Quality Education & Why Slovenia" in Kharkiv. The workshop was attended by fairly diverse groups of guests, such as students interested in continuing their studies in one of the Slovenian Master's degree programmes, school-leavers and their parents, as well as certified professionals wishing to receive second education for employment in Europe.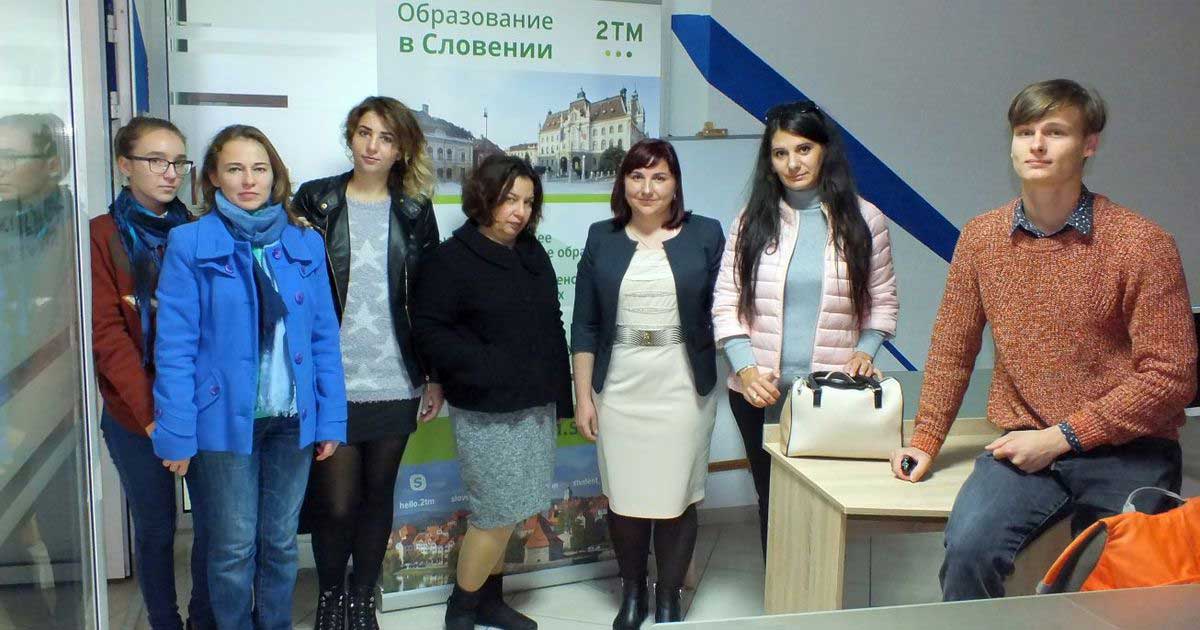 Photo: by 2TM d.o.o.
Tatiana Sorokina, the Head of the 2TM office in Kharkiv, informed the audience about the country as such (it's interesting that none of the workshop guests has ever been to Slovenia), and then spoke in detail about the benefits of studying in Slovenia, the education system in universities and the prospects for graduates. The 2TM representative also spoke about the process of admission to educational institutions in Slovenia and the support services that the company offers to its customers. A career guidance test was an additional "bonus" for those applicants who are not yet clearly defined with a future academic programme.
During the event, the 2TM expert answered all questions asked by the attendees. They concerned, in particular, the cost of training, the provision of students with accommodation and the process of learning the Slovenian language. The guests of the workshop expressed their desire to continue acquaintance with educational institutions of Slovenia in the course of future meetings with representatives of the company. In particular, Kharkiv citizens are interested in the range of universities and study programmes, the experience of students and employment opportunities both in the process of study and upon its completion.
It should be noted that in November, the next event dedicated to education in Slovenia with the participation of 2ТМ is planned – the international education exhibition "Education of Slobozhanshchina and Studying Abroad." The date and venue details will follow at a later date. Follow the news on our website!