Our Company
2TM is a Slovenian educational agency. We assist applicants in admission to educational institutions in Europe.
Our Task
We completely simplify your choice of a study programme, the process of enrolment in an educational institution, and moving to Europe.
Our Services
Together with you we choose an educational institution and a study programme.
We assess the chances for admission.
We prepare and submit applications and documents for admission.
We organize a preparatory language course.
We solve administrative issues and assist you in the initial stages of adaptation in the country.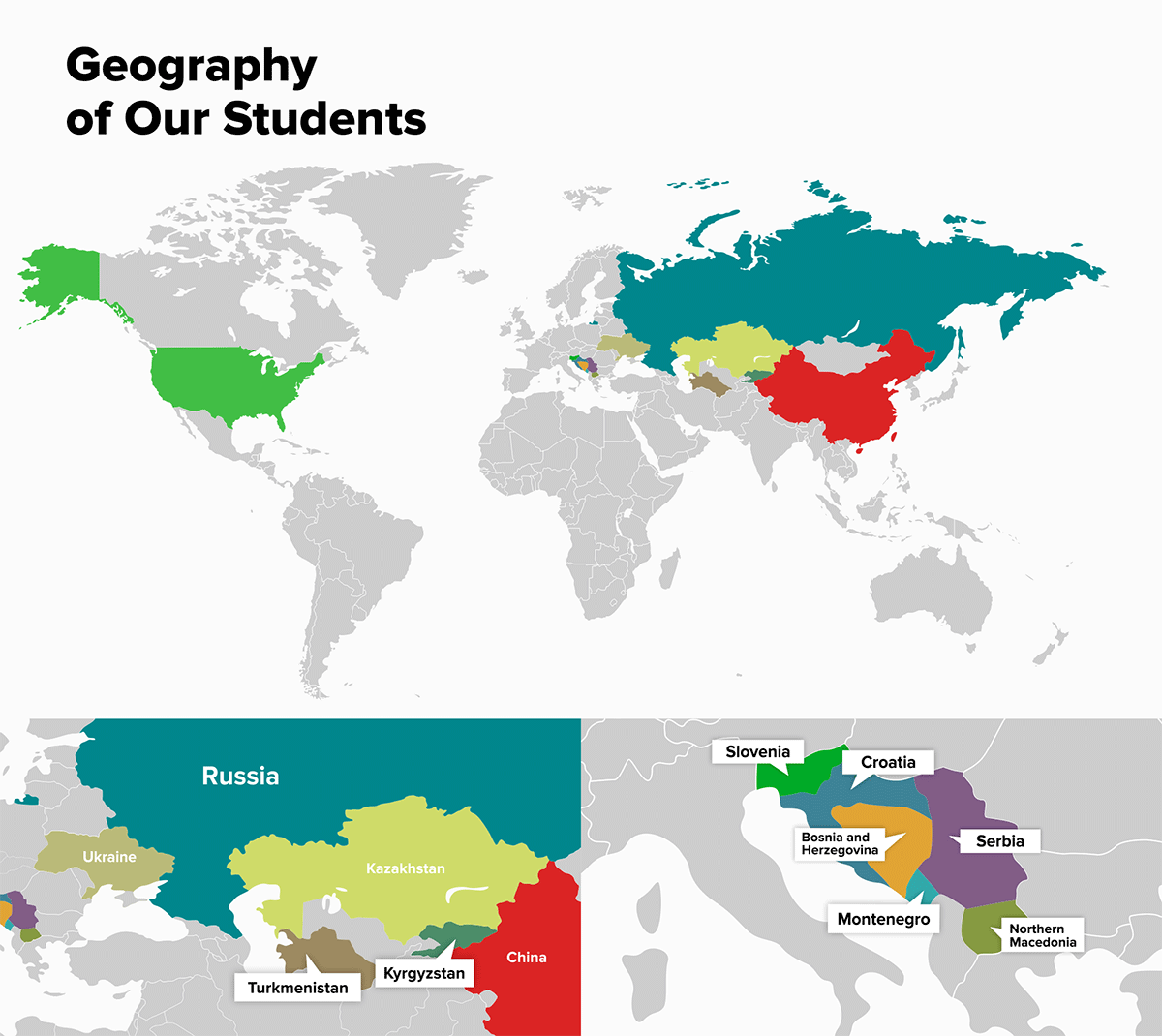 We are certified partners of educational institutions in Europe
By Cooperating with Our Company:
You work with professionals – we have gathered the best specialists in education. They know all the specific features of admission and study in Europe and are sincerely interested in your success. There are over 350 successful enrolment stories in our arsenal.
You receive all the information from one source – our specialists speak English, Russian, Ukrainian, Serbian, Croatian, and Macedonian. You are provided with all the relevant information that a foreign student may need when searching for a study programme in Europe.

Оur specialists evaluate the chances for admission and develop an admission strategy.

You save your money – we find the right study programme for you, even with a limited budget. Before the beginning of the academic year, you do not need to visit the country or have phone calls with the representatives of educational institutions in the country. All you need is just to contact our manager.
You save your time – of course, you can independently search for information and explore the nuances of entrance campaigns for foreigners. However, we offer you a clear plan of action and instructions, following which you will avoid bureaucratic red-tape. Thus, you can spend your free time on what is really important for you – on the training process!
Customer Feedbacks:
Legal Information
Full name: 2TM, svetovanje za izobraževanje, d.o.o.
Legal and actual address: Dunajska cesta 106, 1000 Ljubljana, Slovenia
Main (principal) activity: educational guidance
Year of establishment: 2015
Tax number: SI 86534084
Registration number: 6790798000
Bank account (IBAN): SI56 3000 0002 7639 895 with the SBERBANK BANKA D.D.