GEA College has been operating within the Slovenian educational system for many years. This year, the educational institution has already enrolled the 24th generation of students. "Our mission is to offer practically oriented study programmes that help students master a profession, find work, or, if they are already employed, get an additional education and take a step forward in their careers," explains our interlocutor Maja Peharc, the Head of International Office and Career Centre at GEA College.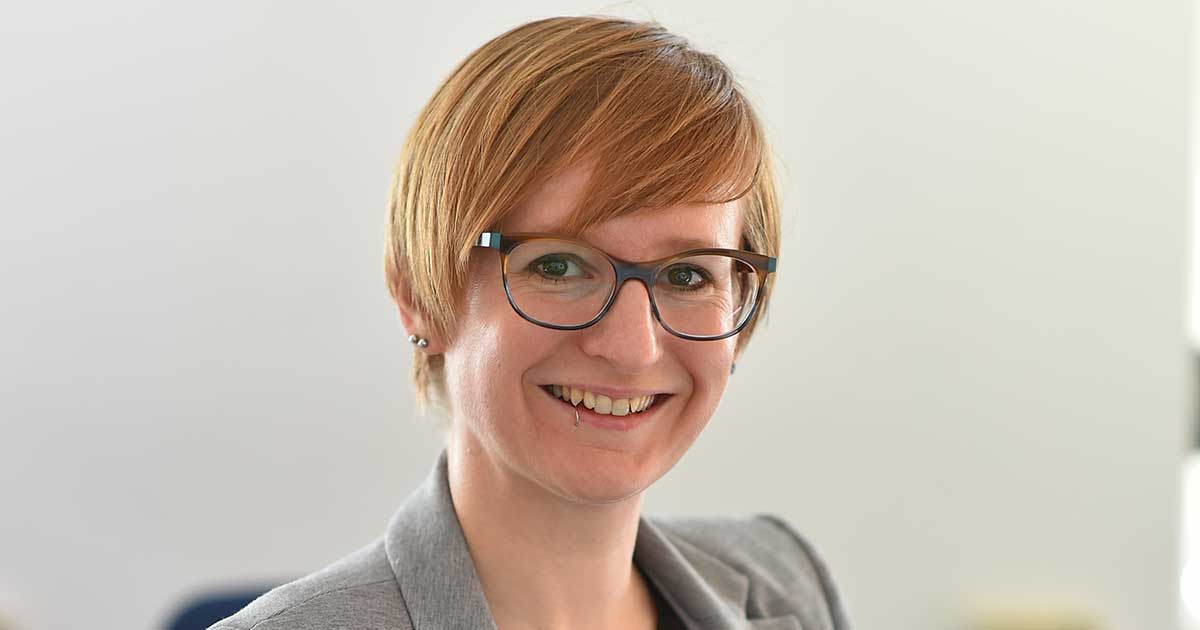 Photo: Maja Peharc, the Head of International Office and Career Centre at GEA College
– How many students are studying at GEA College and how many of them are foreigners?
– As a whole, in both institutions of GEA College, that is, at the Faculty of Entrepreneurship and at the College Centre, there are about 500 students. Each year, this figure includes 20–30 Erasmus+ students who come to study as part of the exchange programmes for one semester, as well as about 10 foreign students who study at GEA College on a full-time basis.
– Where do international students come from?
– Erasmus+ students come from the EU countries, such as Germany, France, Portugal, Slovakia, as well as from Turkey (as part of the Erasmus+ programme). The rest of foreign students come from Russia, Ukraine, and the countries of the former Yugoslavia.
– Which study programmes are most popular among international and domestic students?
– The 3-year Bachelor's degree programme in Entrepreneurship is our crown jewel. Slovenian students and representatives of other countries within the region (former Yugoslav republics) choose this programme to gain practical knowledge in entrepreneurship in order to quickly enter the labour market, establish their own companies, and take leadership positions in local companies. In these countries, as well as globally, family business is the main subject of the economy. In Slovenia, 82% of companies are family owned. Moreover, our programme is suitable not only for company owners. We want to spread business thinking, which is an excellent tool for everyone who wants to take a leadership position in companies of various types over time.
Of course, we would like to ensure a practical focus to all other study programmes as well – and I think the results of our activity are successful. Foreign students are most interested in the "Hospitality Industry and Tourism" and "Business Informatics" study programmes. Every year, we note and record an increase in demand for all of our 13 study programmes. We are pleased that the location is an important factor of significant interest, since Slovenia is a safe country with an excellent geographical location. At the same time, our country is relatively affordable and known for the quality of secondary professional and higher education and study programmes. Therefore, students can enjoy a perfect work-life balance.
– What is your strategy for attracting international students?
– We want to attract active students who value practical knowledge of high quality. In order to work more effectively, we develop cooperation with partner organisations (agent networks) that know and value the benefits of GEA College.
Until now, we have concentrated mainly on the countries of the former Yugoslavia. We are sure that the time has come to work with students from Eastern Europe who are close to Slovenia in culture, language and lifestyle. Therefore, we have developed an internationalisation strategy that assumes our participation in international fairs, both for agents and students. It is also very important for us to develop cooperation with similar educational institutions from around the world in order to open joint programmes and, thus, evoke even more interest in students from abroad.
It is important for us to remain attractive to foreign students due to the quality of knowledge that they will receive, so we also invest a lot in the quality of teaching. This is what ultimately convinces every student, both from Slovenia and abroad.
– What would you like to advise future students?
– Perhaps, this will sound a bit naive, but let them study what they want and where they feel at home. You can study at Oxford, but if you don't feel comfortable there, learning will not work. Studying at GEA College is also prestigious among Slovenian students, because we do not treat students as just statistics – they are personalities for us and we accompany them in their business life. The same applies to foreign students.
Interviewed by Špela Zupan Štampohar