Teodora Lazarevska, a 19-year-old student of the University of Ljubljana, is a sports fan who wants to make an international career in journalism. Teodora, or Teja as her friends call her, is a very sociable and open-minded person who loves to meet new people. Before entering university, she lived in Skopje, where she graduated from elementary and secondary schools.
Teodora tells in detail about her impressions of studies and life in Slovenia.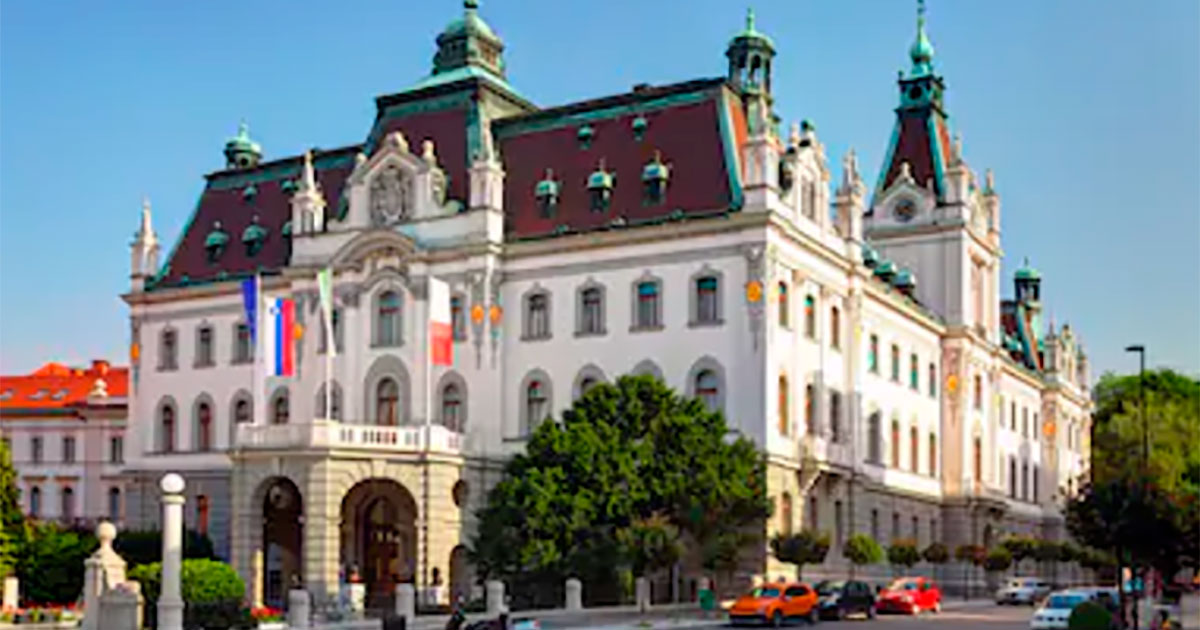 Photo: TTstudio
"The Diploma that I Would Have Received in Macedonia Is not as prestigious as the One in Slovenia"
The 19-year-old girl has long been interested in sports – not only in the process of playing itself but also in its sociological significance. "Especially in its way of bringing people together. When I watch competitions, I am interested not only in the winner but also in the relationships between the fans and the team, as well as relations within the team."
She combined her hobbies and decided to study journalism. "As soon as I started thinking about journalism, I realized that I would have to study abroad. In Macedonia, study programmes in Journalism are not of such high quality, and the diploma that I would have received in Macedonia is less prestigious than the Slovenian one," she explains. In addition, according to Teodora, Macedonia does not have a developed national sport culture. As a result, Macedonian sports journalists often write about sports events taking place abroad, in which they rarely participate for financial reasons.
"Slovenia was the best choice because I wanted to see how people lived in the European Union. At the same time, I remained relatively close to home and did not experience a cultural shock," explains Teja and emphasizes that Slovenia has a better and, which is especially important, more functional education system than other Balkan countries.
"This Is the City Where I Would Like to Live All my Life"
The parents supported Teodora's choice and, in February 2018, attended together with their daughter the information days held at the Faculty of Social Sciences, University of Ljubljana. "When I arrived in Ljubljana, my first thought was – this is the city where I would like to live all my life." In late September of the same year, Teodora moved to Slovenia.
Since then, the girl has settled down and began to perceive Slovenia as her own country. "I have made many friends in Ljubljana, so I am never bored. Every day I attend lectures, and then I go for coffee with my fellow students. We often go to a club or the theatre," she describes her daily routine. "I also spend a lot of time in the library where I am preparing for exams. I really try to live like my peers and integrate fully into the society," she adds.
"The Spoken and Literary Slovenian Languages Differ a Lot"
The problem that foreigners often face in a new country is studying the language. For Teodora, as a future journalist, good command of the language is crucial. "Before I came to study in Ljubljana, I had been attending a Slovenian language course in Macedonia for nine months. One of the conditions for entering the Journalism programme was the B2 Slovenian language testing," she explains.
Once a week, she went to individual classes, during which she mastered the basics of the literary language. In part, her knowledge of Serbian and German was a true helping hand. "I must say that learning a foreign language different from Macedonian was much easier. The similarities between Macedonian and Slovenian make learning more difficult rather than help," Teodora admits. She adds that having arrived in Slovenia, she faced another problem – the spoken language. "Due to the use of spoken language forms, it was difficult for me to understand my colleagues when they communicated with each other. At the same time, I had no difficulties in understanding the teachers, because they spoke Slovenian literary language," she says. However, after eight months of studies, the girl solved this problem. "I'm really grateful to my colleagues who were patient, helped me and accepted me into their community," Teja says. She believes that the language will not be an obstacle to her work in journalism, as the teachers from the Faculty of Social Sciences are very serious about language education.
"Teachers work with me the same as with other students. They are specialists. I think I will know Slovenian perfectly after completing my studies, just as my Slovenian colleagues know it," she says.
"I Like Koper, It Smells Like the Sea"
Teja loves to travel. Therefore, she takes every opportunity to visit different cities of Slovenia. "I have already visited Maribor, Portorož, Koper, Izola, Nova Gorica, and Bled," Teodora says. According to the girl, she was especially admired by Koper. "I liked the interesting architecture, the colourful houses, the well-kept city, and, of course, the smell of the sea."
"The Mentality in Slovenia Is Completely Different"
"Slovenia is very functional because it has certain rules that people know and adhere to," she says noting that Slovenes do not suffer from formalism. "If you don't manage to complete some course assignments in time, the teachers will give you the way, and you can cope with it later. Or, if you forget the Urbana card and show the supervisor a student ID card, he will understand you," she explains.
"In Slovenia, people realize that there is a certain system that works for their benefit," she is convinced. "Therefore, they do not think about how to bypass the system, do not look for a way to act beyond the rules. We have a different mentality in Macedonia," Teodora adds.
According to her conviction, Slovenes are open-minded people. Her new friends here in Ljubljana treated Teodora with great interest as the representative of Macedonia and asked many questions about life in her native country. "They wanted to listen to Macedonian music, were interested in the Macedonian language. Some of them even learned a few words in Macedonian," she says. "What I'll especially remember is when at Orthodox Christmas, one of my Slovenian fellow students not only congratulated me but did it in the Macedonian language and even Cyrillic, which means a lot to me," Teja says.
The girl does not hide the fact that she misses her friends who stay at home. She says that they occupy a special place in her life because they have been friends since childhood. But at the same time, Teodora does not intend to return home to Macedonia. "I hope that Slovenia will be the beginning of my journey to the implementation of my dreams because here I have excellent opportunities for building a European career," she concludes.
Source: siol.net