The university admission process in Slovenia continues. Entrants have a wide choice of universities and colleges offering various study programmes for both techies and humanities majors.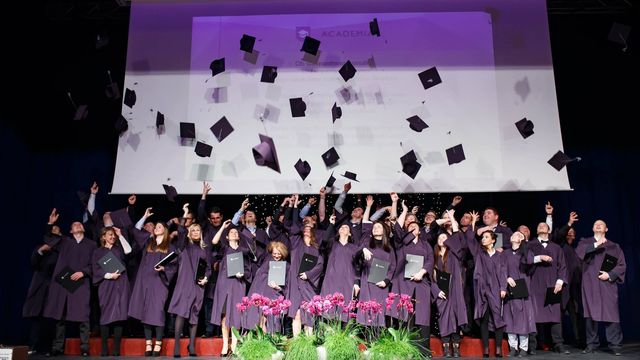 Photo: © ZHan Dapchevich
To make your choice in favour of one or another educational institution, you first need to get acquainted with it. Today we offer a brief introduction to the Academia Higher Education College in Maribor. This is a multidisciplinary educational institution, which trains professionals in three key areas: business, engineering and media production. Studying here has many advantages, which are described in an exclusive interview to the 2TM Company by the Academia's Executive Director for Development, Žan Dapčevič.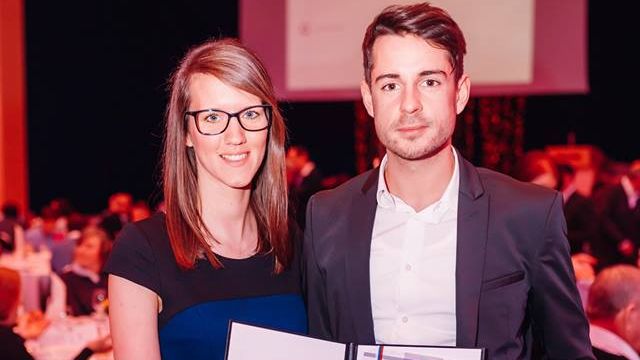 Photo: © ZHan Dapchevich
– Welcome, Mr. Dapčevič!
– Good afternoon!
– Tell us about your college and the study programmes you offer.
– The Academia Higher Education College has been training specialists on state-accredited programmes since 2001. Today we have 11 study programmes. Within the framework of business sciences, programmes on commerce, business accounting and tourism are being implemented. We are very proud of our programmes on engineering sciences known throughout the region. In addition, our students also study media production, where they can choose between programmes on design, video and audio production, and photography. Training on such programmes as Machine Engineer, Economist Commercialist and Economist Accountant is held in two languages – Slovenian and English. To date, students from 25 countries study in Academia.
– Are there any representatives from the countries of the former Soviet Union among them?
– Yes, we have many students from Russia and Ukraine. Half of them prefer to study in English. The rest are educated in Slovenian, respectively.
– And what programmes and majors are most popular among entrants?
– It depends on personal desires of applicants. Slovenia is famous for its strong education in engineering (the country has a lot of experience in the field of engineering), so we often recommend this programme to foreign students. In addition, many foreign entrants choose tourism business and accounting. At the same time, media production is very popular among the youngest students.
– What are the conditions for admission to Academia for foreign entrants?
– Foreign students, who choose Slovenian as the language of instruction, are recommended first to go through the preparatory language-training course, which will make it easier for them to assimilate professional knowledge. In turn, students who choose English must confirm their level of knowledge with the appropriate certificate.
– As you know, the education system in Slovenia is focused on intensive practical training of future specialists. How do you carry out the practical training in your educational institution?
– In fact, our students consolidate the gained theoretical knowledge throughout the study period. We constantly model real situations that students can face in a professional environment. An obligatory part of the educational process is the pre-diploma practice, which lasts for six months. We have agreements with a number of organizations that serve as bases for practice, that is, students do not need to look for such place for themselves. Both Slovenian and international students can also pass practice in other EU member states as part of the Erasmus+ programme, during which they also receive a scholarship.
<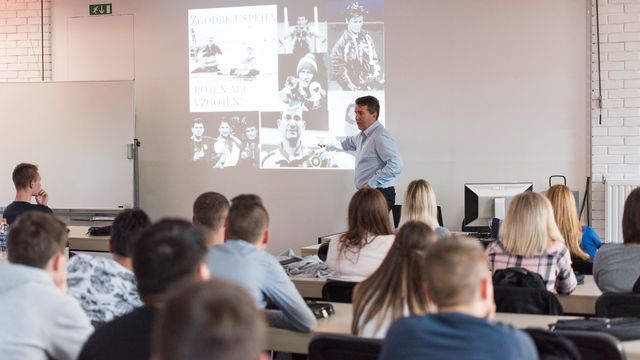 Photo: © ZHan Dapchevich
– What difficulties can a foreign student face in the learning process?
– Our position is that we are partially responsible for the students' progress. Therefore, even at the introductory interview, we try to understand whether a student can cope with the future academic load. We also understand that a foreign student can feel lonely within the new environment, in a foreign country. For us it is important to help students adapt socially, quickly join both the academic process and the extra-curricular activities. In general, we consider the extra-curricular activities to be a very important part of student life. Therefore, we try to organize as many sports and cultural events as possible, so that students can choose what they like more. Here I want to emphasize that Maribor is a city where a large number of educational institutions are located. Therefore, we urge students not to confine themselves solely to the events within the walls of our educational institution. I will add that traveling is an important part of our students' leisure time. They have literally the whole of Europe at their disposal. Moreover, students can discover new countries without significant damage to their budget.
– Does the college participate in any international exchange programmes?
– Academia has state accreditation and is a member of the Erasmus+ international exchange programme. We have contracts with 45 educational institutions around the world. The majority of students prefer to use this exchange programme for a mandatory semi-annual internship, often opting for Germany and Austria. Upon completion of the internship, our students return to Slovenia to confirm their practical knowledge and complete their studies.
– Where are your graduates employed?
It depends on what programme they have studied. Young professionals who have studied business are settled in commercial structures, in particular, in export companies (there are many of them in Slovenia). By the way, our foreign graduates can stay in the companies, which have business relations with their native country, or be employed in the offices of large international companies. Graduates of the Tourism and Accounting study programmes as well as the newly-minted specialists in engineering have excellent prospects for employment in Slovenia. As for college students who are studying media production, they prefer to work in freelance mode.
– Does the Academia stuff assist students in searching for a job?
– Of course. At the same time, we do not take them by the hand, literally employing them, but we teach students the ability to find themselves in the profession and present themselves favourably to employers. We teach students to compile CVs, write business letters; we organize excursions to existing companies so that future specialists get acquainted with the professional environment, as they say, see the "kitchen" of the industry that they will have to deal with in the near future. It is very important for us to help students decide on the desired form of work while studying, so that they do not lose time later, having already obtained a diploma. As a rule, our students make their first career steps during their studies. So, they have 2 full years for professional self-determination.
– If we ask you to tell us about your college in several sentences, what key points will you distinguish.
– Academia is a private higher educational college with state accreditation. It has a long history and an impeccable reputation in the market of educational services. Our priority is to provide high quality educational services and give students a practical basis for entering the professional world. Accordingly, our achievements are measured by the number of successful graduates and the opportunities that they received after completing their studies in the college.
 I would say that the Academia's mission is to provide students with access to relevant knowledge, train them in accordance with current trends and labour market needs, and assist students in the initial stage of their career in Slovenia and abroad.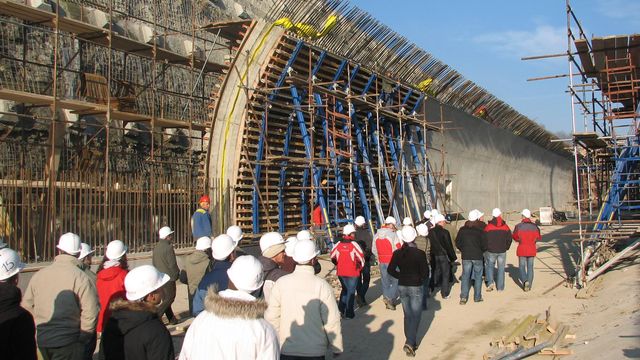 Photo: © ZHan Dapchevich
– What are the advantages of studying in Academia?
– I want to emphasize at once that the choice of an educational institution is a personal right of each student, depending on his or her preferences, motivation and career goals. I must say that those students who are aimed at building a career in science should consider universities. We offer education with an emphasis on the practical component. We are an option for those applicants who want to acquire practical skills and quickly integrate into the professional environment.
Another advantage is that we are truly an international educational institution. We have students of different nationalities, and we do not distinguish between Slovenian and foreign students. After the completion of studies, foreign graduates can apply the acquired knowledge in practice both in Slovenia and in their native country. In addition, we are the only college of vocational education in Slovenia, which also implements the British Higher National Diploma programmes. Thus, graduates receive a diploma of the Republic of Slovenia and the United Kingdom. This gives them an opportunity to enrol in the third year of undergraduate studies on more than 1,500 study programmes around the world. The sky is the limit to our graduates!
– Thank you for the interview!
Interviewer: Irina Dobrovolskaya