Even though money and their use seem to be an easy ordinary thing, this is not quite the case in reality. In practice, some people often face the problem when money, as they say, slip through fingers, while others, with a similar level of income, even manage to save up. It's all about financial literacy, which protects your budget from the deficit. So, what should be done to achieve this effect?
– Improve your knowledge and set goals.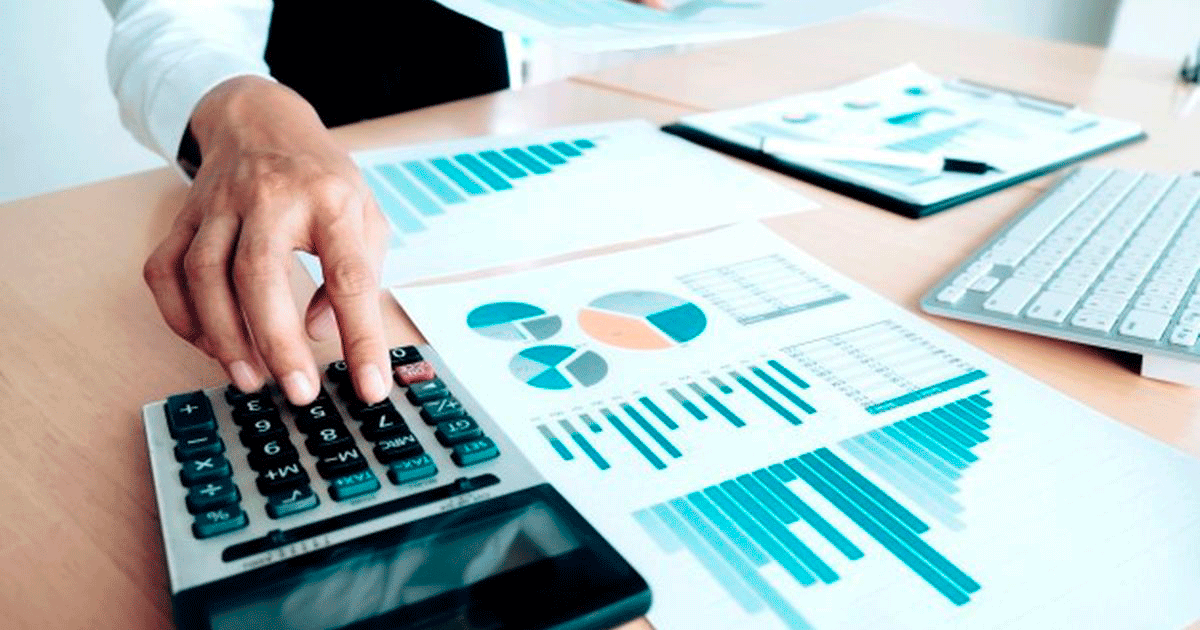 Photo: Designed by ijeab
Start reading books or articles about financial literacy. Today, everyone is familiar with people who have received a degree in Economics and can provide certain assistance. Attending various workshops on effective budget management is also helpful.
Setting goals is of key importance when implementing your plans. The list of goals (for example, the purchase of a new computer, a car, a phone, putting off funds for the purchase of housing, etc.) must be written down and stored in a visible place. Once written down, the ideas are harder to forget. In this way, your financial plans will be consistently aimed at achieving goals. Every 6 months, view the list of goals and analyse how close you are to achieving them, or change goals and add new ones.
– Implement your financial plan monthly.
Prepare a list to track your financial condition and divide it into two columns – incomes and expenditures. Calculate how much income you will get including scholarships, earnings from part-time work, pocket money. Plan your budget each month to find out how much you spend. Expenditures must be lower than your total projected earnings. The budget should contain: 1) a forecast of expenditures and earnings for a week and a month; 2) approximate level of income within a year; 3) rainy-day funds (in case of unforeseen expenses, for example, repair or replace of a computer or a mobile phone; travel; illness; purchase of sports equipment, etc.); 4) savings – determine how much you can save every month, even if it is 10, 20, 30 euros, a decent amount will be accumulated by the end of your studies.
Start with a positive balance on your account. Save an amount equal to your monthly budget. Start implementing long-term goals only when your savings reach the amount equal to your budget for several months, ideally half a year.
Many financial advisers recommend allocating money in the following way: spend 50% of your funds on basic life necessities and the expenditures associated therewith (rent, expenses for studies, etc.); spent 15% of the funds on non-standard life needs (car purchase, travel, going to the cinema, etc.); invest another 15% of your budget; and the rest 15% should be saved up for a rainy day.
You can track and plan your budget using one of the mobile or desktop applications.
– Take into account the frequency of expenses.
All expenses that you incur within your budget can be divided into three groups: recurrent (that is, on a case-by-case basis), monthly and weekly.
The recurrent expenses include tuition fees, purchase of textbooks, furniture, dishes, clothes, shoes, magazine subscriptions, car registration; payment of health insurance, study course or library subscription fees; buying a gift for a friend; vacation expenses; buying tickets to events.
Monthly expenses include accommodation charge, bus or train tickets, payment of mobile communication services, television services and the Internet, payment of fitness centre services.
Weekly expenses include purchase of food and personal care products.
– Preferably use cash and avoid credit cards.
If you use cash for payment, you will get a clearer idea of expenses than if you pay with a bank card. Try not to use credit cards. In case of making non-cash payments, it is better to use debit bank cards in order not to spend more money than you have on your account.
How to always keep net positive: useful tips.
Make a balanced financial plan for 1–5 years.
Regularly keep records of income and expenses within a month. Pay attention to the place, time and amount of money you spent. Think in what situations you could cut down expenses.
Save daily a sum of money equal to one cup of coffee. Each month it will be about 30 euros, while after one year, the amount will reach 360 ​​euros. This way of saving is not a sacrifice, but a certain pay to yourself for the realization of desires.
Every day put coins that are collected in your wallet and pockets into a metal box. At the end of the month, bring money to the bank.
Be sure to keep separately the money that you save – open a savings account or store them in different places.
Think about the way you could invest your savings.
Buy only those things that you currently have money for.
Invite your friends home for coffee. Why to go to a cafe all the time if you can experiment with the tastes at home and save money simultaneously.
Give friends your own, handmade, unique gifts.
If possible, use public transport, a bicycle, or share expenses with fellow travellers instead of driving a car. Both ways are cheaper. Try to save on parking.
Always track information about possible discounts for students.
Before visiting a store, make a list of necessary goods for purchase. Try to choose one day a week for shopping, and on other days try not to spend money on extra goods. Collect promo codes, keep up with current discounts on flyers, on the Internet or with the help of applications.
Unsubscribe from TV packages, magazines, newspapers or web applications if you do not use them at least 2–3 times a week.
Compare the cost of services you regularly use if paid on a yearly and monthly basis (for example, paying health insurance for a year at a time is cheaper than do monthly instalments).
Do not make rash impulsive purchases.
Think over the ways to increase your income.
Compliance with all the above recommendations will help you learn how to manage your student budget effectively. This skill, in turn, will be a good help in your future professional activity, in which self-discipline, planning and rational use of funds are important criteria for success.