The need for quick adaptation to new conditions has led Slovenian educational establishments to conduct classes through modern digital platforms. From the first day of quarantine, Slovenian universities urge their students to act responsibly, take into account the recommendations of teachers and regularly complete assignments in order to keep up with the academic process.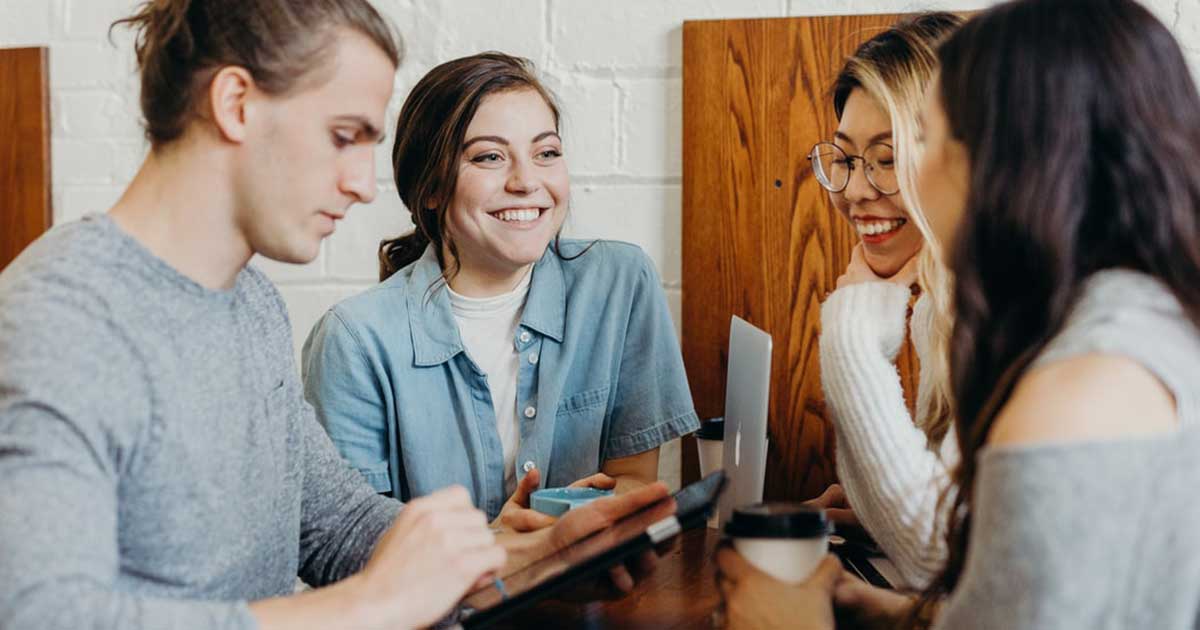 Photo: Unsplash/Brooke Cagle
We have contacted some foreign students who entered Slovenian educational institutions with the help of 2TM. They told us about online training. It should be noted that one of our interlocutors preferred to return home, while others decided to stay in Slovenia.
Thus, Marko Rodić, a Master's degree student at the Faculty of Tourism in Brežice, returned to his native Prijedor (Bosnia and Herzegovina). He admits that his student life has changed and he would be glad to chat with his colleagues live. "There are no problems with academic obligations. I try to meet them in timely manner. I hope that the situation with the coronavirus will be resolved in the future and I will be able to return to my studies in Slovenia," says Marko Rodić.
Students Matija Vlaho, Dina Pablović and Marko Puškar have also returned home – to the Serbian capital. Matija Vlaho, a student from the Faculty of Economics at the University of Ljubljana, admits that he expects a better organisation of online classes, as the schedule for some lectures has not been properly planned. Dina Pablović, who studies at the University of Ljubljana under the Architecture study programme, notes that she is pleased with the current level of the academic process, which is organised taking into account the high technological standards. "For the majority of subjects, lectures are held on Skype. We do not yet know how the exams will be held. The teachers give us assignments and we work on them now," says Dina. Marko Puškar studies at the Faculty of Electrical Engineering, Computer Science and Informatics, University of Maribor. His mother Dušanka tells that the choice in favour of education in Slovenia was dictated primarily by the excellent study conditions according to European standards. "Marko returned to Belgrade when his faculty began to conduct online classes without interruption," Dušanka says.
Ksenia Onika from Ukraine is among those foreign students who have decided to stay in Slovenia. She currently resides in Ljubljana. The girl is studying under the Psychosocial Assistance study programme at the Faculty of Applied Social Studies. "We work out the training material on our own, and the seminars are held on Skype. Everything seems fine," says Ksenia.
We have also contacted two Macedonian students – Trajče Andreev, who studies Economics at the University of Maribor, and Tea Lazarevska, a student under the Journalism study programme, Faculty of Social Studies, University of Ljubljana. "Lectures and seminars are held on time, according to the weekly schedule, which we previously had in the second semester. Lectures are held as follows – our teachers provide us with a code for the group on a specific subject, and we need to join the group on time," notes Trajče.
Tea Lazarevska also enjoys studying through digital resources. "The faculty notified us about temporary termination of classes. Lectures are organized in groups of 25 students, some lectures are also held using the ZOOM application. We are planning two colloquiums on 7 and 9 April. The teacher has informed us that we will receive questions by e-mail, the answers to which we will have to send within 90 minutes," explains Lazarevska.
Author: Lidia M. Kusterbein