The country of Slovenia subsidizes food for all its students with a valid student status (students of full-time studies, part-time studies and all of those students who have finished their studies, have not yet graduated, and are using their extra year), as well as students of vocational colleges and higher educational institutions. A student validates their status to get a discount with a student card, index, enrolment certificate and an ID card.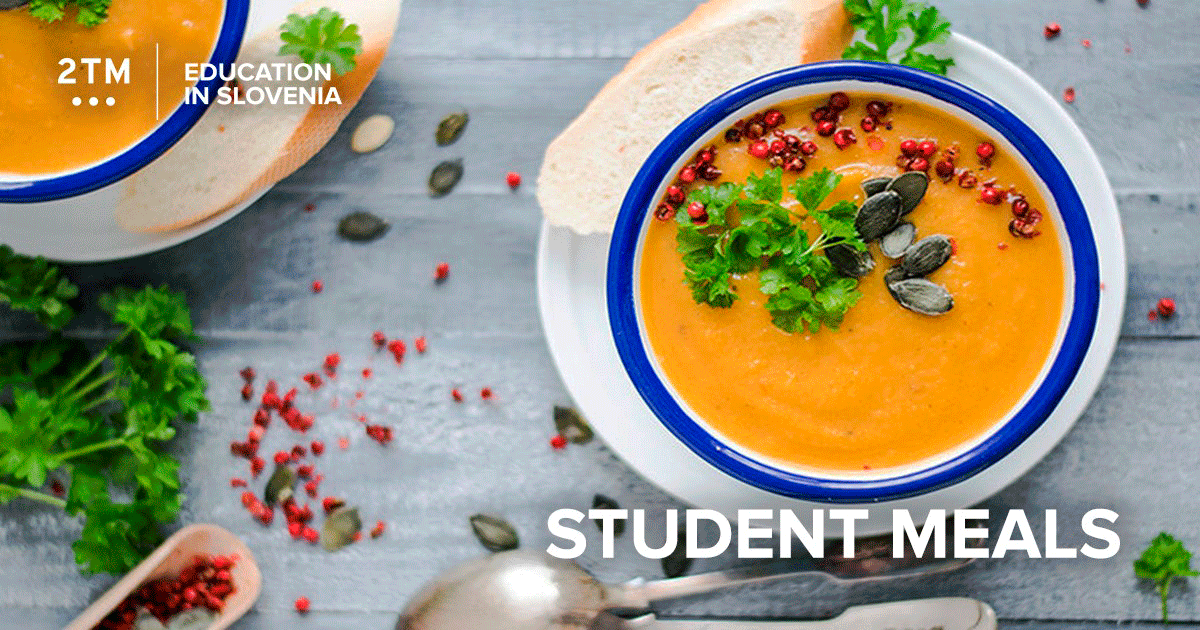 Photo: Designed by 2TM d.o.o.
Subsidy functions through the system of student coupons.
Current sum of subsidy amounts to 2.69€. This means that for a meal that costs 5€, you pay the difference of 2.31€.
Every student gets as many coupons a month as there are workdays in the given month. Unused subsidy coupons are transferred to next month and can be used within two months. A student can use two subsidy coupons a day (24 h), between which four hours must pass.  
Students can use the subsidy anywhere in the territory of Slovenia, not only in the city in which they study.
Students can use the subsidy all year round, every day between 8 a.m. and 8 p.m., except in the period between 15 of July and 15 of August.
The most important thing about the subsidy of student meals is that students are not limited to student cafeterias. With student coupons, they can eat in some of the best restaurants in Slovenia at exceptionally low prices. We have to note that fast food chains are included in this system in case the students do not have time and have to eat something quickly. The prices of foodstuffs are a bit higher than in the Balkan region, but still notably lower than in most countries of Western Europe.