We continue to publish tips on how to successfully pass a job interview hoping that this will help young applicants receive the desired job.
During a job interview, your purpose is to convince the potential employer that you are the best candidate for an open position. Therefore, in the course of communication with a company representative, you need to create the feeling that you are offering exactly those knowledge, abilities and qualities that the company is looking for in candidates.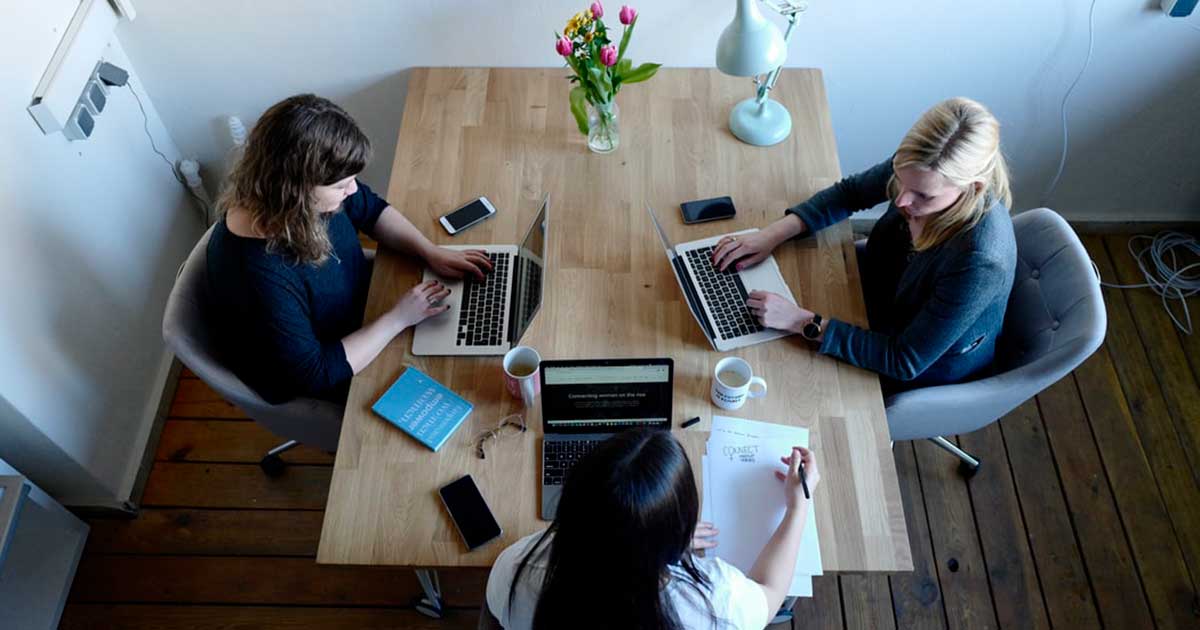 Photo: Unsplash/CoWomen
Companies Are Looking for People Who
– Have the necessary professional skills, work experience, and relevant education; demonstrate an interest in the vacancy and do not place the main emphasis on their own rights alone (vacations, holidays, breaks).
– Have communication skills, are able to learn, are flexible, proactive, self-reliant, inventive, and dynamic.
– Are able to keep trade secrets.
– Are able to offer new fresh ideas and solutions.
– Radiate positive energy and smile sincerely.
Remember: during a job interview, not only the employer chooses you, but you also choose the employer. Therefore, do not take the position of a person who is asking and never show your frustration, even if you have been looking for a job for quite some time.
Before the Job Interview
Study the company profile: the products or services it offers, the number of its employees, the availability of representative offices abroad; read press releases, promotional materials, articles on the Internet; ask friends.
Study the state of the industry, in which the company operates: its current and future trends, the activities of business rivals.
Get an idea of the future interlocutor (if known) using social networks.
Study yourself – prepare a list of your abilities and qualities, link them with your current experience from the perspective of company needs. Thus, you will clearly see, in what aspects you can offer your services.
Provide a presentable appearance. Your clothes should be as comfortable and respectable as possible, not oversaturated with colours, fashion accessories and intrusive tones, not artsy and not shocking. A loud or evening make-up for women is unacceptable. A haircut or hairstyle should be concise, shoes must be of classic models and always clean.
Take with you a resume, documents confirming your achievements, as well as a list of recommendations, especially if you have not been asked about them. Thus, you can give documentary evidence of your experience.
Come on time because late arrival indicates your frivolity. It's best to come 5–10 minutes before the start of the job interview.
In large companies, there are often several people present at the interview – HR managers and department heads, with whom you will need to interact in the future. In small companies, the interview may be conducted by the company leader.
After opening remarks and a handshake, you are first asked general questions about education and work experience. The following are questions directly related to the vacancy. In the end, you will need to answer simple questions about your hobbies, leisure time, etc. Finally, you will know the time and mode of notification about the selection process. This is followed by parting and shaking hands.
If due to the remoteness of the company, location abroad or time frame, the employer will schedule a video interview, you are most likely to use the Skype software. Pay attention to the correct username, ensure silence in the room. The same rule applies for telephone interviews. You can help yourself by writing a short reference summary. Be sure to have a notebook and pen on hand to record the information you need. During the interview, look at the camera and do not get distracted by other things. Answer the interviewer's questions clearly and with complete sentences. This is especially important in a telephone conversation because the interviewer does not see you. During a telephone conversation, where appropriate, you can smile. Your interlocutor will notice a smile according to the tone of your voice, and this will make your communication more relaxed removing unnecessary tension.
To be continued
Source: mestomladih.si