Foreigners are often faced with the language barrier issue and with difficulties in adapting to a new country. This article explains the reasons and gives recommendations for resolving these problems.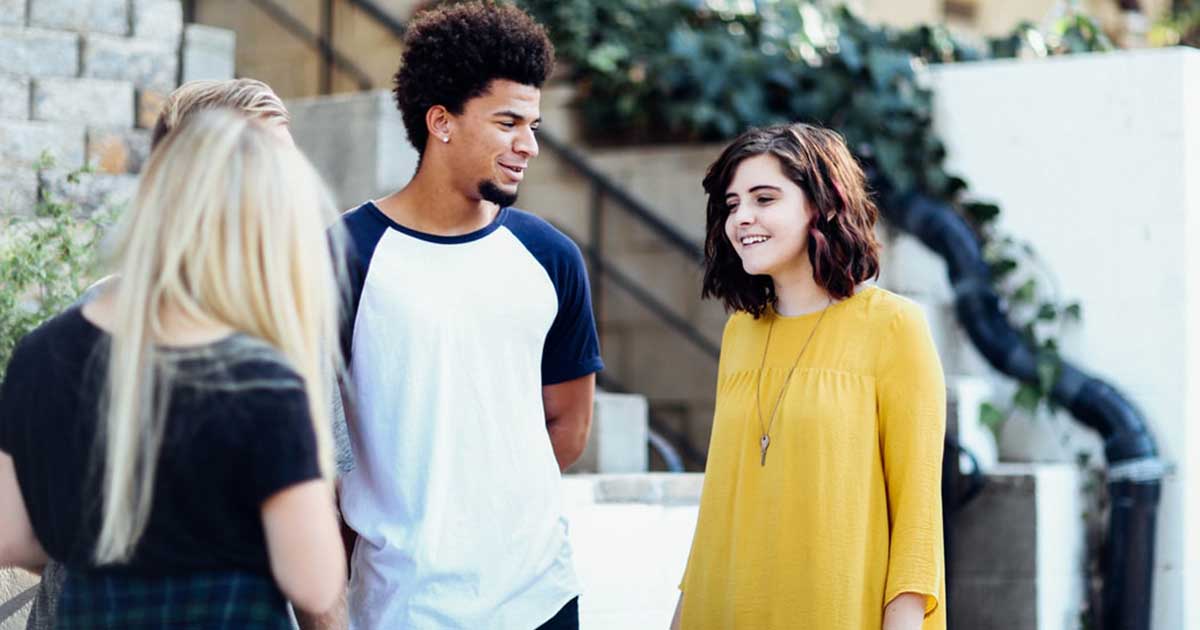 Photo: Unsplash/Alexis Brown
There is a widespread belief that the best and fastest way to master a foreign language is to move to the country that speaks the language you are studying. The statement is true but you need to understand that a lot depends on the person and his or her abilities. Given that only one country in the world speaks Slovenian, there is nothing else to do but to start learning the language with the help of a teach-yourself guide or go to Slovenia for language courses. During the courses, you can not only practice communication but also begin to gradually adapt to the new environment.
Anyway, how to overcome the language barrier arising from insecurity or fear of communication with foreigners and begin to merge with a new culture? Here are some useful tips:
Talk as much as you can. Firstly, in this way, you will overcome the aforementioned language barrier. Secondly, through communication, you can learn the correct pronunciation of words and various dialects.
During the conversation, ask the meaning of each incomprehensible word. Of course, if you don't understand every second word, then it's better to ask the person to translate the whole sentence to you. This way, you will not be indifferent in the conversation and, of course, you can learn new words.
You do not know the word – say it in your own language! In fact, this is a very effective way, since the languages of the Slavic group are similar. However, do not use this advice excessively because there are a lot of words in the Slovenian language that have a completely different meaning in your native language.
Do not give way to your hang-ups. If you do not understand the word or do not remember it immediately, there is no reason to be upset and think that you have a bad memory. Just believe that this happens to each of us because of the huge amount of new information and stressful situations.
Keep being interested in news and events taking place in Slovenia. This will bring you in tune with the locals. If the conversation goes into one of these topics, you can support it and express your opinion.
Are you still in doubt about the correctness and effectiveness of the tips? Then you will be finally convinced by the reviews of foreigners living in Slovenia. We asked them questions about the Slovenian language and adaptation in Slovenia, and here is what they answered:
Question 1. Was Slovenian, or rather, its resemblance to your native language, one of the reasons for moving to Slovenia?
Philip (North Macedonia): – No, for me, the language was not one of the reasons for moving here. I was looking for universities in the countries bordering with North Macedonia and my choice fell on Slovenia.
Samson (Russia): – No, for me the language was not the reason for the move. I was interested in immersion in something completely new and unknown. I came to Slovenia to receive knowledge and improve my language skills.
Question 2. Do you like the Slovenian language?
Philip: – Honestly, at first I didn't really like the Slovenian language because I thought it was ruder than my native language. However, after I mastered it and got used to it, I began to realize that I was pleased to speak Slovenian.
Samson: – It's hard for me to understand if I like the language. However, I can say for sure that Slovenian is interesting and pleasant to listen to.
Question 3. How do Slovenes behave when communicating with foreigners? Your experience and impressions.
Philip: – I did not notice any special attitude. From personal experience, I can say that I have never encountered a negative attitude towards myself. Here, people are friendly and helpful. During a conversation, many Slovenes try to speak slowly and correct if you say something wrong. You must understand that these edits are not made to wound you but to help you. Accept this help with gratitude.
Samson: – From my own experience, I can say that Slovenes behave very kindly, openly and responsively. At the moment, I have never experienced a negative attitude towards me.
Question 4. Do you behave somehow in a special way when talking with Slovenes?
Philip: – During my two years in Slovenia, I have noticed that Slovenes are more restricted than Macedonians. However, I cannot say for sure because in any case there are exceptions.
Samson: – I do not adhere to any special rules. These are the usual rules of etiquette accepted around the world and involving respectful communication with the interlocutor. I follow these rules.
Question 5. Do you feel that you are already part of this country? Why?
Philip: – Yes, I can say that I feel in Slovenia at home. I have Slovenian friends with whom I communicate a lot. Through communication, you forget that you are a foreigner and perceive your new friends as close people.
Samson: – Of course, I feel more confident than a year ago but I still can't say that the environment has accepted me completely. I believe that in order to feel with-it, you need to live in the country for over 2 or 3 years.
Question 6. What would you recommend to the foreigners arriving in Slovenia?
Philip: – I'd advise that all foreigners communicate as much as possible. Slovenes are open for communication but it is a foreigner who should take the first step forward!
Samson: – I would advise that you start learning the language before moving to Slovenia. It is also very important to be open and ready to changes and not to establish your own rules in someone else's territory. If you decide to move, then be prepared for the fact that your principles can waver and you have to adapt to the new environment.
So what can we learn from all of this? Of course, it takes need time to blend into a foreign country. Besides, you should work on yourself, not be shy of your mistakes and go forward. We wish you luck!
Polina Avfukova