Students from different countries talk about their life and studies in Slovenia. They tell about the reasons, for which they chose this country and what has changed in their life after moving to Slovenia. You can find out about these facts and many others in our articles. Last week we published an interview with Anja. Today you can read about Alexander and his reasons to choose the Management study programme, while he originally planned to enter the Faculty of Engineering.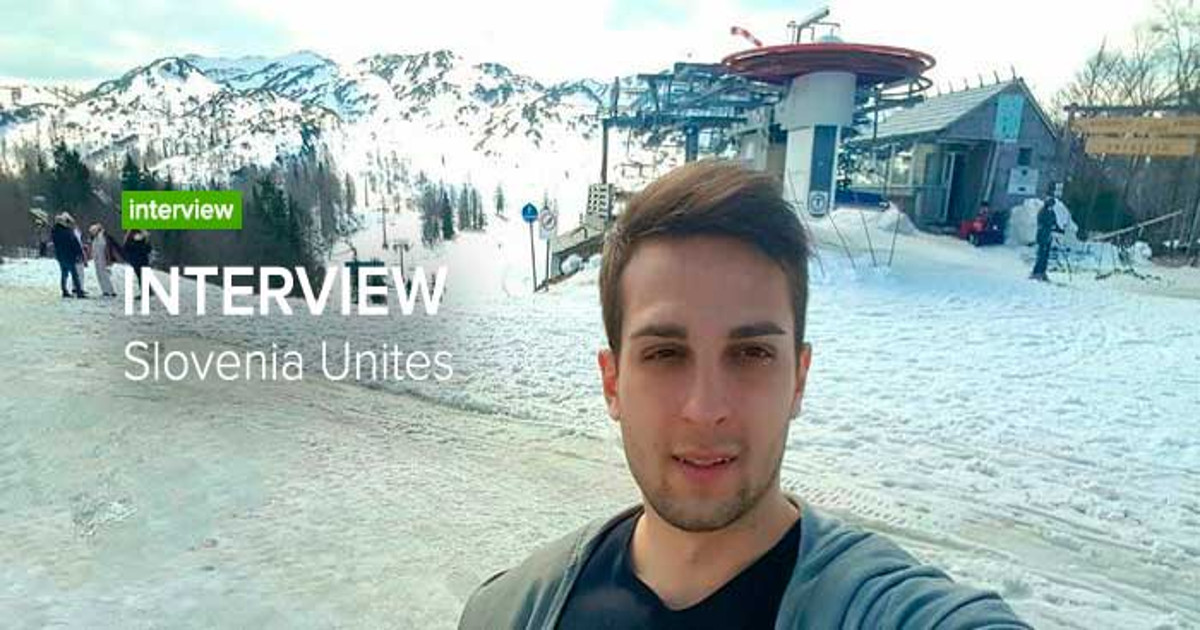 Photo: © Alexander Kosovic
Name: Alexander Kosovic
Age: 22
Hometown, country: Bălți, Moldova
University: University of Ljubljana
Study programme: Management
– Hello, Alexander. Why have you chosen this study programme?
– I enrolled to this faculty pretty much accidentally. My goal was to enter the Faculty of Mechanical Engineering, but I prepared all the documents required for entering the university too late. By the time, there were no more vacant places. I managed to enter the Faculty of Economy, but still had plans of entering the Faculty of Mechanical Engineering in a year. After several months of studies, I came to a conclusion that my current programme was more interesting. As a result, I decided to continue studying management. Now I'm at my third year of studies.
– What attracted you in Slovenia?
– I have chosen education in Slovenia because I had an opportunity to come here and study. I did not consider any options other than studying in my native country.
– What do you like about studying in Slovenia?
– I can highlight several points:
Responsiveness of teachers: they are ready to assist students at their requests.
Developed infrastructure: all faculties and buildings are located conveniently.
Subsidies for students: the education system takes care of students.
– What has changed in your life since moving to Slovenia?
– I became more independent. Now I have less free time. Learning takes up most of my life. In addition, due to the move to another country, my expenses have increased slightly.
– What impressed you most of all in Slovenia?
– There are many tourist places in Slovenia being not far from the capital. In my spare time, I can visit them. I am also surprised with a large number of Slovene dialects (more than 40).
 – What expectations from Slovenia did you have and have they proven out?
– To be honest, I did not have any expectations.
– What are the differences in the academic process and the way of life if to compare with your native country?
– I would only emphasize our education system. It is similar to the Slovenian system of education. However, the effectiveness of such education is another issue. In my opinion, it all depends on teachers and the way of teaching.
I cannot point out any specific differences, as I have not studied in any of the Moldovan universities. In my opinion, one of the obvious differences is the corruption in the education system. In Slovenia, I have never faced such a problem, unlike in the post-Soviet countries.
– What advice would you give to future students?
– I would advise prospective students to prepare their documents for admission as early as possible and to study languages (Slovenian, English).
The next interview in the "Slovenia Unites" section will be published on 9 February.