Students from different countries talk about their life and studies in Slovenia. They tell about the reasons, for which they have chosen this country and what has changed in their life after moving to Slovenia. You can find out about these facts and many others in our articles. Last week we published an interview with Alexander. Today you can find out what role the sleepless nights have played for Andrey Smirnov in choosing his future study programme.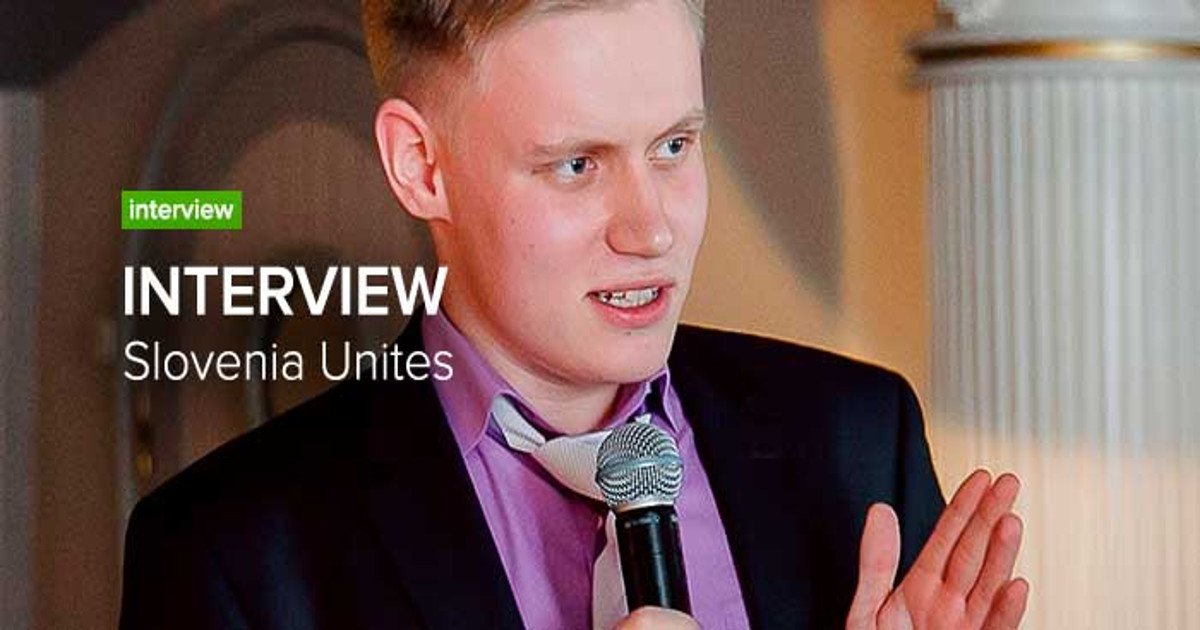 Photo: © Andrey Smirnov
Name: Andrey Smirnov.
Age: 20.
Hometown; country: St. Petersburg, Russian Federation.
University: University of Ljubljana.
Study Programme: Architecture.
– Hello, Andrey. Why have you chosen this study programme?
– This is my dream. I cannot imagine myself without drawings and sleepless nights in front of the computer. Joking aside, one day a question arose of where to go after school and what I would like to be in five years. I still cannot remember the very moment of making a decision to enter the Architectural College, but it changed my life. Now, I know for sure that I do not want to do anything else.
– What attracted you in Slovenia?
– A great many of things:
Interesting language. Simultaneously similar and different if compared to Russian. It is fairly easy to learn and some phrases can be understood on the fly even without translation.
Prestige. The University of Ljubljana is among the top 100 universities in Europe, which, in my opinion, is a pretty good reason for planning the place of future studies. Interestingly, despite its status, the university has a relatively inexpensive cost of training. For comparison, the Architecture programme in the Moscow Institute of Architecture (MARHI) costs the same as in the University of Ljubljana.
Geographical location. If you look at the map, you can notice that Venice is a 3-hour drive from Ljubljana, Munich and Vienna are also relatively close. This factor was also decisive in my choice of the place to study.
– What do you like about studying in Slovenia?
– Here, I can also distinguish a few points:
A young team of teachers, the majority of whom have professional practice related to their qualification. This brings the quality of their teaching to a higher level.
Responsiveness. In any situation, the teaching staff is ready to help with the translation and analysis of incomprehensible issues.
Interest in students. The university itself is more interested in producing professionals than the students themselves. Because of this factor, any undertaking or task is brought to the level of ideal work or, as I've said above, every blunder will be explained so that the student will have no future misunderstanding regarding it.
– What has changed in your life since moving to Slovenia?
– Now, I feel no constraint in communicating with foreigners. This is the first thing I can mention. Besides, my level of language has improved gradually and my diet has changed. In general, it became easier to perceive some things. After a while in Slovenia, you become much more open to everything new and calmer internally.
The rhythm of life is more relaxed than in Russia. This leaves its footprint. Sometimes you allow yourself to come late, to be a little too lazy and all in that spirit. It all depends on self-control, but in this respect, Slovenia has fully met my expectations. However, you will still have to work very hard here. Things will not work for you if you come here just to rest.
– What expectations from Slovenia did you have and have they proven out?
– I had many different expectations. Something has proved out, something hasn't. It's normal.
The very first expectation from Slovenia was that the country would be green, environmentally friendly and safe in all respects. This has been fully justified.
Since the purpose of coming to the country was education, I expected to see a high level of teaching and literacy in the professors themselves. This has also 100% proved out. At the same time, the amount of work that needs to be accomplished in a rather short time has also increased.
I expected people here to be quite sociable and open. In general, they are like that, but personally for me the Slovenes are still a mystery. There is such a saying "to be no fool". It's not to offend anyone, but they still treat immigrants from other countries coming here to study or work with some apprehension. However, they express no negative emotions, no hostility. That is my personal opinion.
I wanted to make more trips. As I said before, Slovenia itself is quite a beautiful country, besides it is geographically well located. I expected, however, that I would be more likely to get out somewhere, but the study takes its own course and for the first six months of study, I did not leave Slovenia. However, it depends more on the material status than on other factors.
I assumed that there was an active student life in Slovenia. In fact, I will say that for big concerts or "clubbish sets" you will still have to go to neighbouring Austria or Italy and Germany. I did not notice much activity in this direction.
– What impressed you most of all in Slovenia?
Ljubljana in snow. Perhaps the most unusual sight for me. During this period, the city looks especially elegant.
A large number of Russian-speaking tourists and residents.
The Slovenes speak two languages (Slovenian and English) even with each other.
Mounted police.
Passion for bicycles.
Unbearably hot summer.
– What are the differences in academic process and way of life if to compare with your native country?
– It is quite simple to answer this question. These are the clean air, quiet atmosphere, security, a measured rhythm of life and social activity.
What are the differences in education, if compared with Russia?
– They do exist, of course.
Deadlines. In Slovenia, as well as throughout Europe, there are quite tough and clear deadlines for accomplishing tasks. If, in Russia, you can delay the delivery of tasks until the beginning of the next year, then in Slovenia it will not work out that way. So, you will have to study a lot.
Case studies. The majority of time spent on studies will be devoted to the practical application of knowledge, rather than to its theoretical part. In Russia, everything is exactly the opposite.
Educational drive of students. Any of your future fellow students will never say that they are just learning for the sake of obtaining a diploma or something in this spirit. Each student has a specific goal. To become, for example, an architect, which increases competition and forces you to develop in your environment and improve yourself.
Online data system. In simple words, everything is stored on the Internet. Lecture notes or assignments for each specific subject can be stored in different sources. Thus, the majority of subjects are stored on a special university site, while the rest of the information can be found in a group on Facebook. Therefore, you have to use the Internet all the time to find out something.
Anonymity. Just remember that you are a number. Throughout the whole training period, an individual number is assigned to you, to which all your progress data will be attached. Even teachers cannot know for sure how this or that student is studying. Each student independently monitors his or her progress in studies.
– What are the differences in the way of life if compared to Russia?
Sport. The main difference is that all Slovenes in their free time are engaged in this or that kind of sport. In general, Slovenes are obsessed with a healthy lifestyle and with eco products. There is a special relation to nature here. It is strictly protected. The streets are always clean, and they try to sort out the garbage.
The rhythm of life. It is of a more relaxed manner. One must be ready for early wake-ups. It is almost the norm for the Slovenes to start their day at 6 in the morning. They go to bed early as well. After 7 pm the city almost dies out.
Responsiveness and desire to help.
Sociability. The Slovenes are very fond of communication. Even if there is a queue in a store, the Slovenes will stand at the checkout and communicate with the cashier.
Travelling. Every weekend, the capital is dying out, because urban residents go to the countryside for nature. They quite often go on hikes or just to the Lake Bled or Bohinj.
– What advice would you give to future students?
– Of course, the main advice would be studying the language. I advise everyone, who wants to come here for studies, to take care of this issue in advance, otherwise, at first, it will be rather difficult to cope with the flow of information that is provided during classes.