Students from different countries talk about their life and studies in Slovenia. They tell about the reasons, for which they have chosen this country and what has changed in their life after moving to Slovenia. You can find out about these facts and many others in our articles. Last week we published an interview with Andrey. Today, Nikita Sizov will tell whether his expectations regarding the beauty of Slovenia have been justified.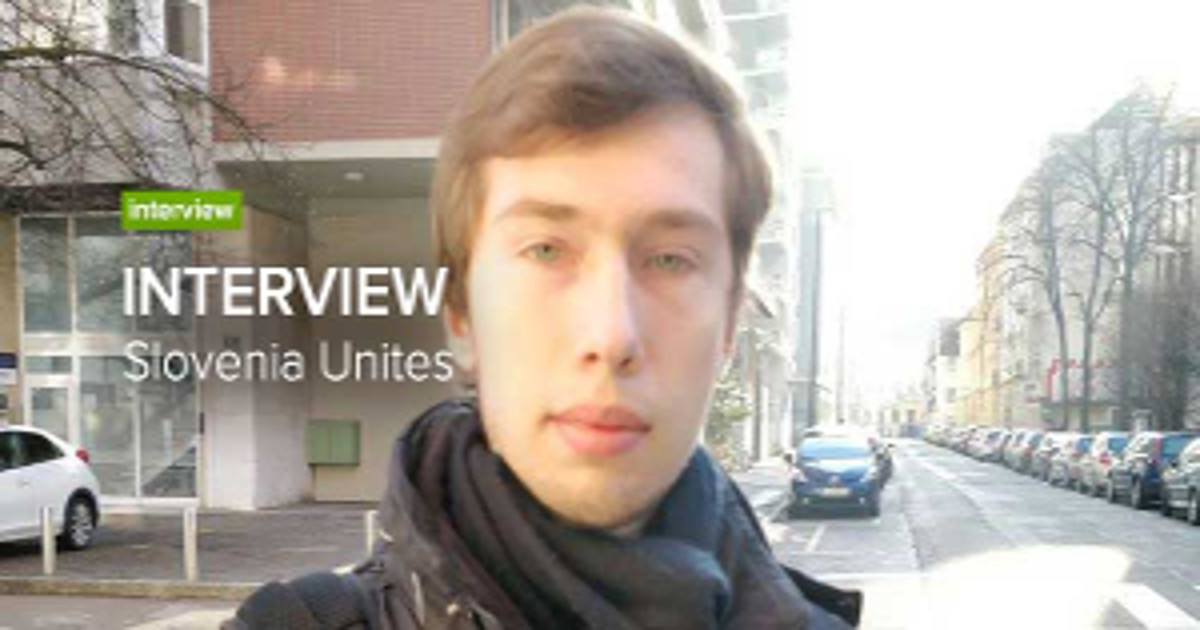 Photo: © Nikita Sizov
Name: Nikita Sizov.
Age: 18 years.
Hometown; country: Almaty, Kazakhstan.
University: the University of Primorska.
Study Programme: IT.
– Hello, Nikita. Why have you chosen this study programme?
– There were several factors, which I took into consideration. Firstly, this programme resonates with me because I have been engaged in PCs since my childhood. I find it interesting. Secondly, IT specialists are in demand, which is no less important. And, thirdly, there is a large number of specific areas, in which you can develop yourself.
– What attracted you in Slovenia?
– Slovenian universities offer a relatively cheap tuition fee. I like that students can choose themselves the subjects to study. What is important for me, the training is held in English. This makes the task a little easier, if you do not yet know Slovenian.
– What do you like about studying in Slovenia?
– There are several reasons. It is impossible to describe all in one word:
The availability of information is a great advantage. All assignments are provided electronically and have to be completed online. All information from the lectures is stored on the university website, which is also very convenient.
Students have to pass certain tests not to be assessed, but to check their knowledge.
A possibility to study Slovenian in the university for free.
Regular workshops as well as various activities arranged by universities (playing bowling, freshmen party, LAN party).
The system of passing exams is also very convenient. If you pass the intermediate exams successfully, you do not need to take the final ones. If the evaluation of intermediate exams is not satisfactory, then you must pass the final exam.
– What has changed in your life since moving to Slovenia?
– My diet changed after moving. Food products in Slovenia differ from what we have in my country. I also began to eat more in cafes that support student discounts ("bons").
I started jogging. Here almost everyone goes in for sports. There are special parks for these purposes. I jog there. I walk more now. I do not use public transport at all. I live in Koper, and this is a fairly compact town. Everything is within touching distance here.
I go shopping in the morning because all shops stop working early, and by the evening the majority of them are already closed. I began to learn the Slovenian language. I find it rather difficult without this knowledge.
– What expectations from Slovenia did you have and have they proven out?
– I was waiting for a high level of safety and high quality of education in Slovenia. I was ready for a more expensive way of life (meals, clothes, services, etc.) I expected a bigger number of English speakers and wanted to see beautiful places.
As for my first expectation, I cannot say anything wrong. The life here is peaceful and quiet. I have never seen anyone breaking the public order. Concerning the high-quality education, Slovenia fully justifies my expectations. I get a lot of practice at the university, which is very important.
The cost of living is really more expensive than in my country, although sometimes it is possible to find cheaper things. However, there are things that surprised me. Before moving here, I thought that there should be many English-speaking people in Slovenia, but all locals mostly communicate in Slovenian. So, now I'm actively learning this language.
In terms of beauty, Slovenia has surpassed all my expectations. It is a very beautiful country, lots of vegetation, stunning relief, and many beautiful landscapes.
– What impressed you most of all in Slovenia?
– I was surprised by the fact that students communicate with each other in English, but very few locals can actually speak English. Another thing is that there are no 24-hour shops here. All shops close early. After 9:00 pm, you can hardly find an open store here.
A lot of people go in for sports. I am also pleased with that you can use free Wi-Fi almost everywhere. At first, it helped a lot, before I bought a sim card.
It surprised me that the goods purchased and sent by post are taxed if the price exceeds 20 EUR. I ordered a keyboard with AliExpress. It cost 30 EUR. I had to pay another 30% of this amount.
– What are the differences in academic process and way of life if to compare with your native country?
– In Slovenia, education is mainly focused on practical assignments. Universities have a different system of exams, assignments are accepted electronically, students receive bonuses. It is pleasant that educational institutions use new technical equipment.
If we talk about the way of life, practically everything here is more expensive, and the working hours of shops are shorter. But food products are diverse and almost all of them are natural. Salaries in Slovenia are higher than in Kazakhstan. Sports-oriented way of life is more developed. Sport is supported and popularized.
– What advice would you give to future students?
– If you want to find a peaceful and quiet place where you can get a decent education and enjoy incredibly beautiful views, then Slovenia is for you. Just remember that there is practically no nightlife here.