The beginning of the academic year is a very exciting and responsible time for freshmen. For students studying abroad, the degree of excitement and responsibility increases even more, since the standard difficulties of studying are additionally burdened by the language barrier. However, this is a successfully completed stage for a student from Ukraine, Alisa Grienko, as well as for many of her fellow students. Two years have passed since her entrance to the University of Ljubljana, and today she is successfully enhancing her knowledge in the International Relations programme.
Alisa tells about her experience in mastering the Slovenian language and studying in Slovenia during an interview with a 2TM journalist.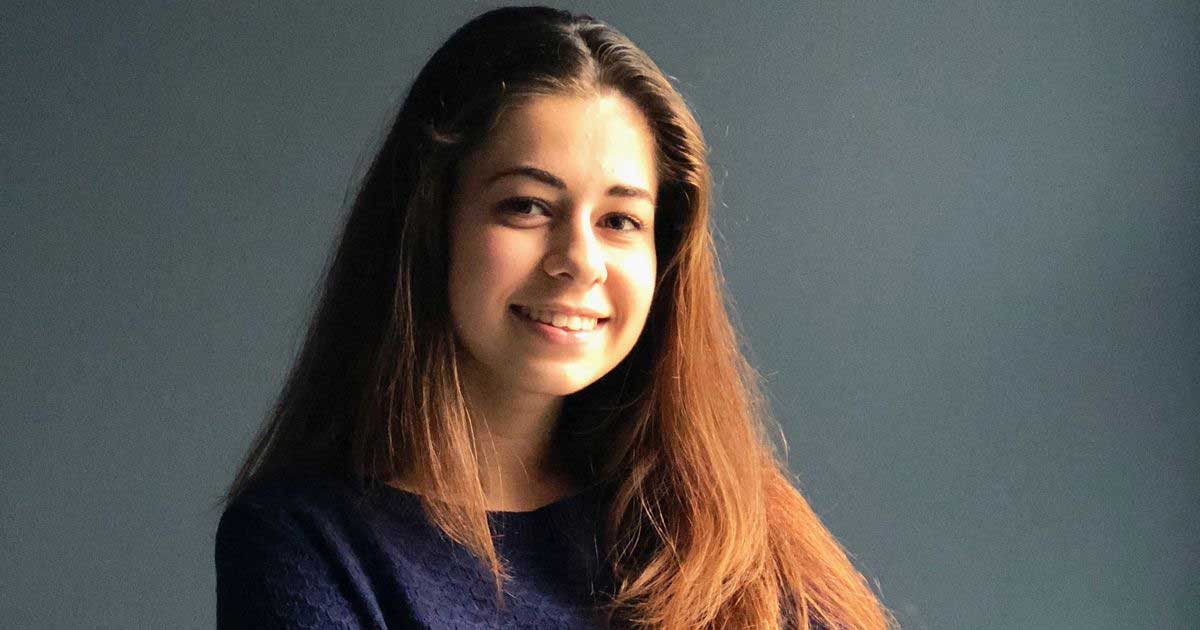 Photo: © Alisa Grienko
– Hello, Alisa!
– Good afternoon!
– Do you remember your first day at university? How was it?
– I'll never forget it! (laughs – ed.) On the 2nd of October, I came to the university to know more about study programmes. At that time, I was just beginning to learn the language and thought that nothing terrible would happen if I did not understand something: Slovenian is almost like Russian! In the end, I did not understand anything. I was shocked. I thought, "How am I going to study?" I was in panic and with this mood, I stayed during the entire first year of studies.
– What are your general skills in learning languages? Is it easy for you to study a foreign language?
– Since my childhood, I've been striving to learn English and move somewhere from Ukraine. It was a strong motivation for me. I came to Slovenia to study under the International Relations programme, but, as I've said, I did not know Slovenian at all. Therefore, I attended a 60-hour linguistic course two times a week to master the language. Thanks to these courses, my current level of Slovenian language is B2.
I speak five languages – Russian, Ukrainian, English, Slovenian, and Spanish. I also understand spoken Korean because I like to watch Korean TV serials with English subtitles. I have always been good at languages. I graduated from music school and my ear for music helps me better perceive the nuances of pronunciation and adopt accents. That is why not all of my new acquaintances immediately understand that I am a foreigner.
– Is it difficult for you to study here?
– During my first year of studies, it was very hard. I spent all my free time in the library and studied a lot. It was necessary to do double work – first translate and understand all unfamiliar words in a text, and then study the topic. It really exhausted me and complicated the learning process. During the first semester, I had to postpone two exams to the second semester. However, in the second semester, I passed all my exams successfully.
In particular, we had Basics of Economics, which I passed in Slovenian and received 8, even though Economics is a difficult subject for me. Anyway, to do so, I had to study hard for a whole month. In general, I can say that I am coping with my studies, although our programme is difficult and professors are quite meticulous.
– What helped you speak Slovenian confidently?
– I began to speak Slovenian confidently because I communicated with my group mates all the time. I constantly had to remind them to speak Slovenian with me, not English, because for me it was important. I have been speaking confidently for a long time, although sometimes I still doubt myself.
We wish Alisa success in her further studies. We also invite all foreign students to undergo language courses so that your studies under a chosen programme were a great joy from the very first days!
Anastasia Pimenova