Our today's interviewee is a 3rd-year undergraduate student from the University of Nova Gorica, Elizaveta Popova. She will soon become a certified specialist in Viticulture and Oenology. Earlier, the girl graduated from a medical college in her homeland. In Slovenia, Elizaveta decided to engage in laboratory research focusing on the biochemistry of plants. She does not idealize the Slovenian system of education and notes both the advantages and disadvantages that, in her opinion, are present. At the same time, Elizaveta emphasizes that the years of studying in Slovenia helped her gain an important experience consisting of the ability to set priorities and overcome difficulties. Elizaveta Popova tells frankly about the impressions of her studies and life in Slovenia in an interview with a 2TM journalist.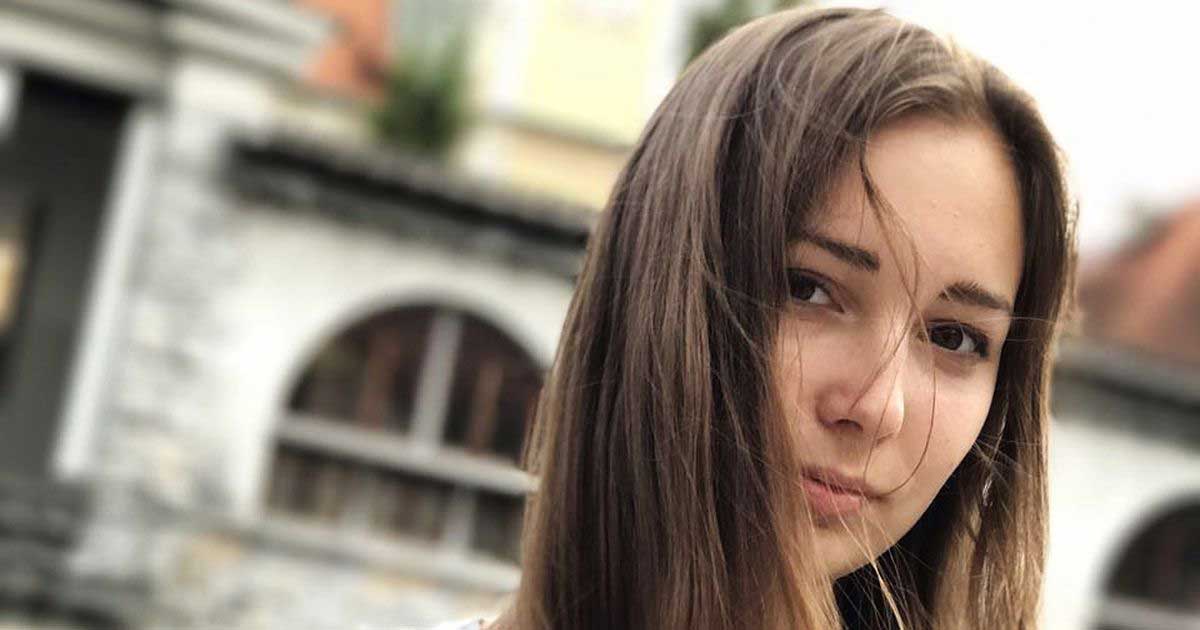 Photo: © Elizaveta Popova
– Elizaveta, hello! Why Slovenia? After all, in your own country, there are universities, where they teach the basics of viticulture.
– Good afternoon. I was advised to study abroad by acquaintances of my parents. They have such a positive experience in their family. In addition to the opportunity of receiving a good European education, I was attracted by the opportunity to easily integrate into the country because, according to our acquaintances, it was not necessary to have a high level of English. Slovenian is still closer to us than other European languages. Slovenia itself seemed like a nice and sweet country.
– How did you enter the university? Please, share your experience.
– The acquaintances of our family suggested using the services of the 2TM Company and, unfortunately, I am dissatisfied with them. My main complaint is the lack of timely information. In the first three days, when we first arrived in the country, we were generally poorly oriented, knew nothing. We were waiting for some assistance from the company. We hoped that they would prompt important information about the city itself, about renting bicycles, about some cultural or fact-finding events. We received these messages 2 weeks after our arrival. You understand that there is nothing to comment on.
– How was your first day at the university? What stuck in your memory most of all?
– I remembered the first day for the lack of general, important information about studies and exams. We started studying right away. The first lecture was in Chemistry. In my opinion, this is the subject, which makes it possible to immerse yourself in the rhythm of studies.
– Are there many foreign students in your group? What were your relationships with groupmates and, in general, was it comfortable to join the local social community?
– There are no other foreigners in my group except me. All are Slovenes. At the beginning of the year, we were 15 people. And, of course, the teachers were mainly oriented on their compatriots. I found common topics to communicate with my groupmates only six months later. They do not treat well the foreigners whom they do not know. There are no general events, other than studies, that could break the ice, or give an opportunity at some general university meetings, concerts, and meetings to find friends from your own country who are studying at other faculties.
Over time, I had acquaintances and friends, but it took a lot of time and efforts.
– What did you do in your free time at the university? Have you been to any student clubs?
– No, I was not a member of any clubs. In the first year, I spent all my free time on self-education. I learned languages – Slovenian and English. At the university itself, there are no student activities, common events or meetings, which I got used to at home.
– Oenology and viticulture, for sure, are very interesting disciplines. What are your impressions of the study programme? Do you have any favourite subject or teacher?
– From the very first day, I had to study hard to master the languages and subjects devoted to winemaking. They are taught as basic ones. It turned out that my fellow students, Slovenes, are already familiar with these disciplines. They usually have a family business. They represent the second, the third, and even the fifth generation of winegrowers and winemakers. So these guys know the basics of this profession almost since childhood. Teachers, of course, know this fact and orient their lectures on those who are already savvy in the profession. Moreover, as I have already said, I am the only foreigner in my group, as they say, "out of subject", and I have to learn everything from scratch.
At home, I graduated from medical college and I was fond of chemistry. Here at the faculty, there are good opportunities and large laboratories with modern equipment. However, I wish I had more participation and assistance from the side of teachers. The study programme, in my opinion, has significant drawbacks. Both I, as a foreigner, and Slovenes are not always satisfied with the work of professors. Teachers did not always provide me with the information I needed while studying a particular subject. For example, there are very interesting subjects, such as Biochemistry and Pathology of Plant Development, during which we study diseases of grapes. But the study plan for these subjects is structured in such a way that there are no introductory general provisions about the profession. You have to look for information yourself. Self-education is a good thing, but I would like more support from professors and methodological assistance. I believe that teachers could spend a couple of lectures to introduce the fundamentals of the profession and make life easier for everyone. Sometimes, after a written exam, hey can give me the way and conduct an additional oral examination for me as a foreigner, but nothing more. This helped me during the exams, as I speak much better than I write. On the one hand, it is right to give students the opportunity to study, develop, and learn something new. But it's also hard.
– Viticulture is such a science that cannot be mastered in the classroom. Surely you need to practice a lot…
– In our university, much time is devoted to practical training. They show well what we should do in our future professional career. Some people like marketing more, some are focused on sales, some want to specialize in chemistry, work at the wine production, others are attracted by the work in fields: growing new and vintage varieties, receiving high yields.
Practical training is not easy either. There are subjects that are instructed in English – I do not know this language at such a high level. On the contrary, there are seminars that are held only in Slovenian. The company said that all subjects would be instructed in Slovenian. I reckoned on this. But from the very first lessons, I faced reality. A lot of subjects were instructed in English. I was shocked. I did not know how to pass the exams. How to listen to the lectures, record information, understand it, if you do not know the language and try to learn it in parallel? You are constantly missing something important, necessary, professional…
– Students in Slovenia have a lot of privileges: food bonuses, discounts on leisure activities, the possibility of obtaining a residence and work permit. What benefits do you use yourself?
– I would not say that there are "a lot of privileges." For example, food bonuses are accepted not in all cities and not in all cafes and restaurants. In Vipava, this is just one place, a pizzeria. Besides, there are not so many leisure activities here. They happen, but, I would say, very rarely. However, you can get a student job through the M-service. You will find what you like, what suits you, taking into account your experience and hobbies. This is a good service, where you can get a job for a weekend or under a flexible schedule. Everything is wonderful there, and they will pay to your card.
– Your faculty trains specialists of a wide profile. What would you like to do after graduation?
– I would like to work in some large laboratory and achieve significant success in chemistry. After receiving the diploma, I plan to leave Slovenia. Winemaking is taught more deeply and efficiently in Italy. I would be interested to go there and improve my level of knowledge and education. I do not know whether I will graduate in Slovenia. Perhaps, I will transfer from the third year to an Italian university, where they teach oenology and winemaking.
Slovenia is a good country to start with. But it is better for retirees. It is incredibly calm here. I don't have anyone here to chat with. Studying turned out to be not so interesting and easy, as it had seemed.
– If you could change the situation, would you go this way again?
– I do not know. This way has already been passed, and there is no possibility to turn back. This is a good experience, and it will be useful to me in life. I learned how to prioritize and overcome difficulties. Now, I know exactly what I want. I am confident in my strength more than before. Everything will be fine with me!
Interviewed by Olga Shumakova