Slovenes pay great attention to investments in education, which positively affects the quality of acquired knowledge and the level of employment for graduates. Studying in Slovenia has numerous advantages, which are actively used by both Slovenian and foreign students. Thus, in the 2018/2019 academic year, almost six thousand foreigners studied in this country, while year on year, their number keeps growing.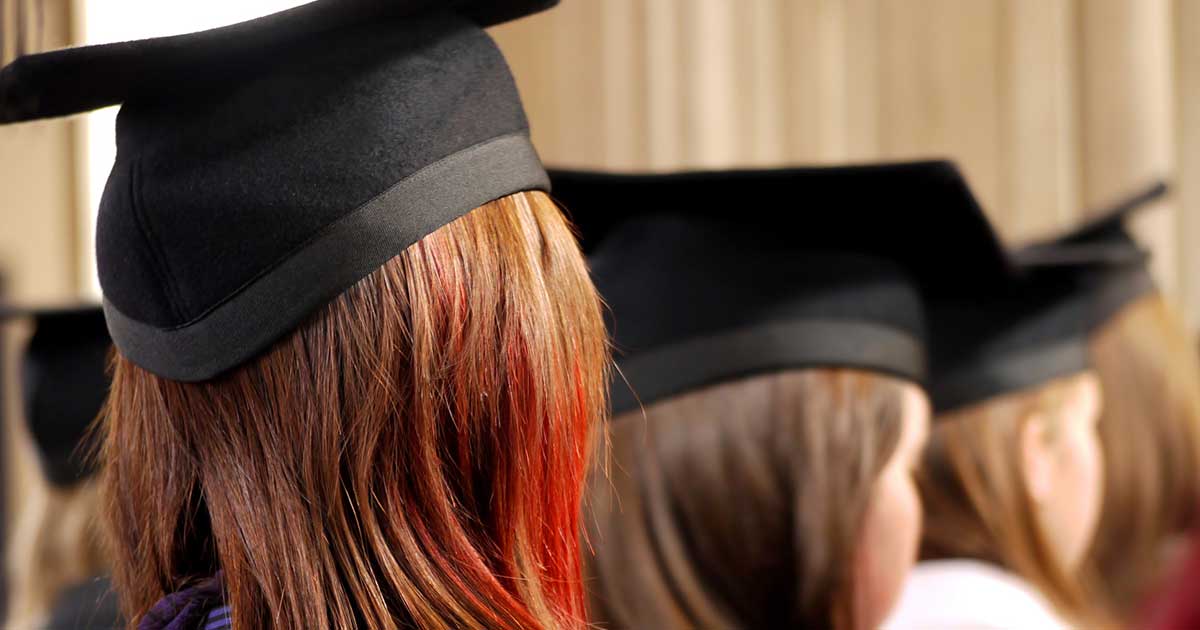 Photo: Unsplash/Brett Jordan
Quality and Future-Oriented Training
Slovenian educational institutions can boast of quality training and international diplomas recognised both in the EU and the USA. Therefore, studying in Slovenia is promising for all students who plan to build their professional career on both sides of the Atlantic. All study programmes in all educational institutions are accredited by the Ministry of Education, Science and Sports of Slovenia.
Wide Range of Study Programmes
There are 6 universities, 38 autonomous institutions of higher education and 49 secondary vocational schools in Slovenia. Students can choose out of over 1,500 study programmes.
Training is provided in accordance with the Bologna system (3 + 2). Studies for a Bachelor's degree lasts 3 years, for a Master's degree – 2 years, for a PhD degree – 3 years. When studying at secondary vocational schools, students have more practice – 400 academic hours per one academic year – if compared to the higher education study programmes.
No Entrance Exams
The undoubted advantage of Slovenia's educational system is that, as a rule, there are no entrance exams when entering educational institutions. The only exceptions are individual study programmes, including Graphic Arts, Acting, Music, Design, Architecture, Sports, Prosthetic Dentistry, etc.
Numerous Discounts and Bonuses for Students
Students in Slovenia eat cheaper thanks to government subsidies for meals – the so-called "bons". The cost of each student portion consists of a subsidised part, which is used in the format of "bons", and surcharges to make up the full cost of the portion. The amount of the subsidy makes currently 2.69 EUR.
Students living more than two kilometres from their educational institution enjoy subsidised travel rights as well. They can pay less when travelling by the city or commuter buses and trains. Season tickets for various modes of transport are also provided. In some small towns, students can even use transport for free.
A variety of leisure time advantages are also available for students. For example, students can enjoy cheaper tickets for various sports events, since they can usually purchase a monthly subscription at a discount. In the same context, it is worth mentioning visits to libraries, some language courses, as well as cheaper tickets to the theatre (student passes), museums, galleries, concerts, and various events.
Job Opportunities for Students
One of the most important advantages for students in Slovenia is the ability to work in parallel with their studies using the Student Service or the so-called Work for Students. In this way, students can improve their financial situation and gain valuable work experience, which can be further indicated in their resume, and, as a result, increase their competitiveness in the labour market.
Opportunity to Participate in Exchange Programmes
Students of Slovenian educational institutions have the opportunity to participate in the Erasmus+ exchange programme and in a number of other programmes. It is important to emphasise that foreign students studying in Slovenia are actually more likely to participate in an exchange programme than if they applied in their own country.
Student Assistance Is Guaranteed
In Slovenia, the academic advisement programme is well organised. Its essence is that each student can have his or her own academic advisor – a senior student who helps students from junior courses with advice. Thus, a person can always turn for help to someone more experienced. Needless to say that such an approach significantly simplifies the studying process and life for students.
Great Place to Study
Slovenia can boast of numerous natural beauties, rich history and culture, culinary delights and, of course, welcoming people who are ready to help foreigners at every step. This green country with a healthy climate is one of the seven safest countries in the world. Slovenes strive to lead a healthy lifestyle and consciously care about the environment. If we take into account the minimum cultural and linguistic barriers, it finally becomes clear that Slovenia is a great place to study!
Written by Špela Zupan Štampohar