Chronic time deficit is one of the diseases of the 21 century. When studying or working, we do not find an opportunity to meet with friends, with whom we once shared our secrets. We call our relatives less and less. We oftener find excuses not to have dinner with our family.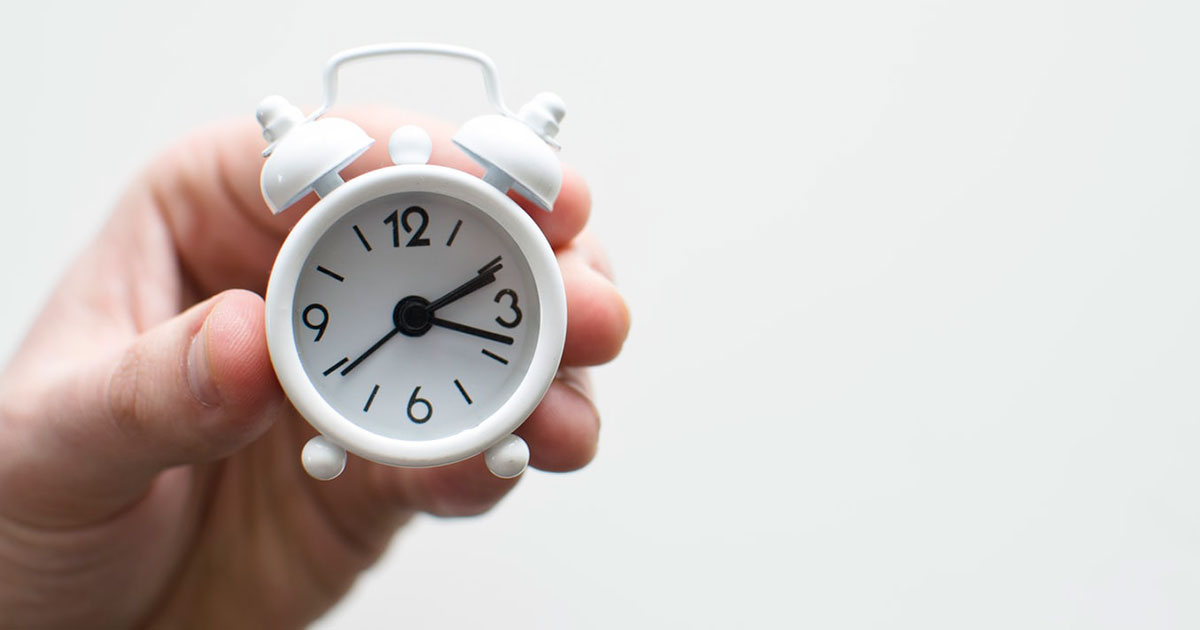 Photo: Unsplash/CLukas Blazek
Why does this happen? Why do some people can achieve everything they have planned within 24 hours, while others are in constant nervous tension because they do not have time to do all the planned issues?
The answer lies in the concept of psychology, which can be defined as time management, involving a set of behaviours and strategies, the purpose of which is to use time efficiently by means of targeted activities. Mastering of this process allows in the shortest possible time to make the most of the situation.
Scientists have developed many theoretical models of time management. The author of one of them is the 34th President of the United States (1953–1961) – David Dwight Eisenhower. Forced to make many difficult decisions every day, he developed a special tactic later called the Eisenhower matrix.
The matrix looks like four squares, which are made by crossing the axes of "Important – Not Important" horizontally and "Urgent – Not Urgent" vertically.
How to use this matrix? Just divide your tasks (for example, the tasks for one day) according to their importance and urgency.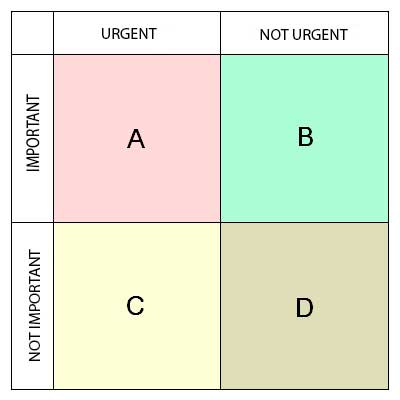 Square A: Important and Urgent Matters
The first square should include:
tasks, the failure of which adversely affects the achievement of goals
tasks, the failure of which can cause difficulties and troubles
health-related matters
Given the ideal planning, this matrix square should remain empty, since the emergence of important and urgent matters is an indicator of the disorganization and assumption of failures. This part of the schedule is filled by many people because of their inherent laziness and incorrect prioritization. Naturally, from time to time, such tasks may appear in the life of every person, but if this happens daily, it's time to pay attention to self-discipline.
Thus, tasks in square A should be avoided. For this, it is necessary to timely complete the tasks from the other three squares.
Square B: Important but Not Urgent Matters
The second square deserves the most attention because its tasks are the most priority and promising. These are the tasks to be included in the everyday schedule of every person. It is noticed that people who are mainly engaged in the affairs of this square achieve the greatest success in life, advance in their career, earn more money, have enough free time, and live a happy and eventful life.
Experienced time managers recommend that square B include all current activities related to the main activity, planning and analysis of work, training and sports activities, adherence to the optimal schedule and diet.
Square C: Urgent but Not Important Matters
Tasks from this square are mainly distracting and never bringing a person to the intended results. They often simply interfere with focusing on really important tasks and reduce efficiency. The main thing when working with the matrix is not to confuse urgent matters from square C with urgent matters from square A. Otherwise, you may be confused, and the tasks that should be done first of all will remain in the background. Always learn to distinguish the important from the nonessential.
The tasks from square C include, for example, meetings or negotiations imposed by other people, birthday celebrations of unimportant people, sudden household troubles, elimination of non-vital but distracting factors that require attention (a vase is broken, a microwave is broken, a light bulb doesn't work, etc.), as well as all sorts of other things that do not contribute to your progress but only slow you down.
Square D: Not Urgent and Not Important Matters
Tasks related to the last square are of no use at all. In many cases, it is advisable to deal with them in the last turn or neglect them.
In square D, you can record such things as talking on the phone with friends about something insignificant, unnecessary correspondence on the Internet, watching TV shows and various series, computer games, etc. Of course, all people should periodically rest and somehow entertain themselves. However, for this purpose, there are more interesting and developing possibilities – reading good books, intellectual games, visiting gyms and swimming pools, nature trips, etc.
Putting it all together:
urgent and important matters to be solved right away! (for example, urgent tasks, personal problems, crisis situations);
not important but urgent matters to be planned ahead of time! (for example, leisure, recreation, personal relationships);
important but not urgent matters to be postponed or reassigned to a competent person (for example, unimportant meetings, laundry, purchase of a plane ticket);
not important and not urgent matters to be solved as rarely as possible! (for example, watching TV, spending time in social networks, reading unimportant materials).
Let your time work for you!
Sources: student.si, 4brain.ru