Previously 2TM published an interview with Natalia Lapina, a girl who used to work in Russian police, but then decided to change her life significantly and move to Slovenia. Now she studies wellness at VSŠKV — a higher vocational college for wellness and cosmetics in Ljubljana. She also makes videos about her new life. Today we have met with one of VSŠKV's managers to learn more about the unusual study program. What future awaits for Natalia? Which disciplines does she study? How does she travel constantly in Slovenia? Marko Dotzauer answered these and many other questions.
Hello, Marko, thank you for finding the time to talk to us. Please, tell us more about your college.
We are a private higher education college for wellness and cosmetics Ljubljana. It was founded in 2013 by the Glotta Nova Company that specializes in teaching communication skill, coaching, NLP, and rhetoric. So, we are approximately 3 years old. Our main vision is to become a member of a group of the best colleges in Europe in the field of beauty, healthcare, and healthy lifestyle, and to become a leader in the field of scientific and methodological research in this field. Our focus is to create great conditions for our students and to lead them to become the best experts in the field of wellness and cosmetics.
Which steps did you take to achieve that?
We improve our college every day by implementing new workshops, free seminars, employing the best teaching staff, and staff in general.
What do you mean by saying "the best"?
We choose our staff very carefully — we look at their credentials, their CV, and we see if they are experts in their field, and if their credentials are good in the field of wellness and cosmetics. After all the procedure, we choose the best candidates that suit our college and students.
You said that you want to become the best college in Europe. How do you want to achieve that?
Due to international connections — we send our students and staff to different exchange programs. The same implies for our teaching staff. Therefore, we cooperate with these organizations and other colleges and exchange the best practices.
Where do you usually send your students?
Last year, it was Croatia. This year, they will go to the Canarias Islands and other parts of Spain, and to Netherlands as well.
Are those institutions where you send your students suitable for their internship?
Yes, we are talking about practicing in the field.
How do you find those companies?
Usually we talk to other colleges that have their own list of companies, with which they collaborate in this manner, and we write to those companies if they are willing to take our students for a practice. Sometimes our students look for the companies they would like to work for by themselves, and then we send them a mail with an inquiry if they would like to take our students as interns. And so, step by step, we create our own base. As mentioned before, our staff also participates in various exchange programs. They arrange cooperation with Austria, for example, Croatia and some other countries finding companies, which our college is also willing to cooperate with. Then our staff goes there to learn new practices or teaching methods, etc.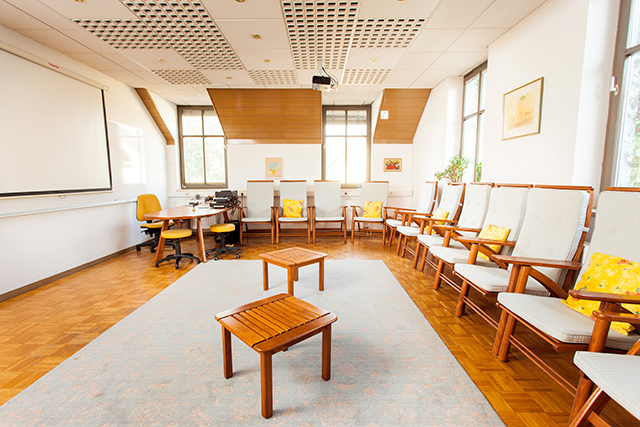 Photo: © Marko Dotzauer
After graduation, do you help your students to be employed?
As we are a very young college, we still do not have any graduates to answer that question but we have a career center on our Campus that provided students with guidelines how to get a job. However, for now all our graduate programs for postgraduate internships are at the stage of developing, so it is better to talk about them later.
Do you offer some programs in English?
Not presently. But it depends on demand on the market. If we are going to have many students willing to study in English, we are going to talk about the possibility of launching English tracks.
Which countries do you have your students from for now?
We only have one Russian and one Macedonian student. But they understand Slovenian, so there are no problems with understanding in the classroom. They are treated the same as all the rest students.
Tell us more about your programs?
We have two publicly recognized accredited education programs. The first program is Cosmetics, which consists of such courses as Cosmetology, Beauty Treatment, Massages, etc. It provides comprehensive knowledge in the field of cosmetics. The second program is Wellness, which consist of such courses as wellness, management of wellness centers, business, personal training and others.
Why did you decide to launch the Wellness program?
There are good business opportunities in this field and there were very few colleges for wellness in Slovenia. This field is now highly on demand among customers. Actually, this is a profession of the future. We wanted to teach our students something new, and so they would have a good employment rate.
Do you think it is easy to find a job after graduating from your college?
We think it is. Wellness is a very broad field. It is a growing field, so I think – yes, it is easy, if a student is very interested in getting job in wellness sphere.
One of your students told us about aroma therapy elective course. Could you please go a bit more into details?
This is about initial production of concentrated essential oils, efficient use of them in wellness and cosmetics. Students learn how to use these essential oils safely. This course is a part of informal curriculum, which we offer to our students for free.
What else does your informal curriculum offer your students for free?
Foreign language courses, each is for one year. The first language is Italian, another one is German. Also group coaching, because the Glotta Nova Company — the founder of our college — specializes in the field of communication skills. We also participate occasionally in different events, like the Aroma Fair, which took place previous Saturday in Ljubljana; or the Beauty Fair held previous year. And in June, we will launch a course for classical massage, which our students will also be able to attend for free.
Your students are also participating in professional trips. Tell us more about those.
We are choosing excursions that are going to be interesting and educational for our students, something which will help them to be successful in the future. They learn how different organizations work, how to apply theoretical principles in practice. For example, we went to the Afrodita, a well-known Slovenian cosmetics company. We saw how they are working, how they make their products, how they apply these products to the patients, and students also tried it, and so on. It was very practical.
So, you encourage your students to do more practical things, don't you?
Yes, we generally put a lot of attention on practice in our college. The students have to do 400 hours of compulsory practice work per year. They get a lot of experience during these practices. Some students even get employed during their internship.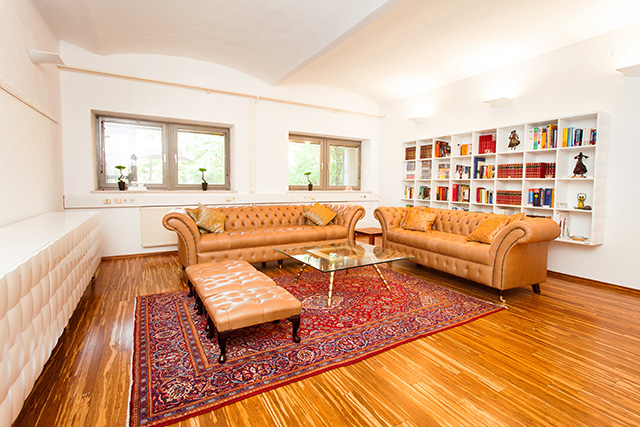 Photo: © Marko Dotzauer
Will you go even deeper into practice encouragement of your students?
Yes, one very important thing is going to happen next year — our students will have a free pass to the best wellness center in Slovenia called "Sunny Studio". They will access all studio facilities (massages, group trainings, fitness, etc.). We believe that students need to learn how these big organizations function from the inside, and also they could do something for their health.
For the conclusion, what do you consider your competitive advantage among other colleges?
Firstly, we have a very relaxed learning environment, the studies are practically oriented, we also offer many activities for free, we treat each student individually – they are not just numbers here. We take into account all of their personal needs, we also care a lot about their future career. We organize many excursions, and a lot of extra curriculum classes are free. Our college has a mixture of modern and cozy environment.
Some final wish for those who want to come to Slovenia to study wellness?
I wish they would come here if they are really interested in doing wellness in Europe, because Slovenia is a very good country for that. Not only because of its nature, but also because Slovenia can be a vantage point for working in wellness throughout the whole EU. There are a lot of Russian and other foreign tourists in Slovenia and in the EU. Therefore, if Russians are studying wellness here, it means something. Russian tourists love wellness, and if you speak Russian language and understand Russian culture in this field, your competitiveness in the market is much higher. We had a student who got a job immediately because she knew Russian language. So welcome! J
Thanks a lot!
If you have any questions to Marko, please contact us or VSŠKV.