Learn More About Studying in Slovenia: 2TM Educational Seminar Is Held in Saint Petersburg
On Tuesday, 4 December, the 2TM Company held a regular educational seminar devoted to studies in universities and colleges of Slovenia in Saint Petersburg. This time, the seminar was organised in a cosy conference room of the "Sovremennik" Library Centre – a place that brings together on its territory a wide range of locations, interesting both for young people and adults.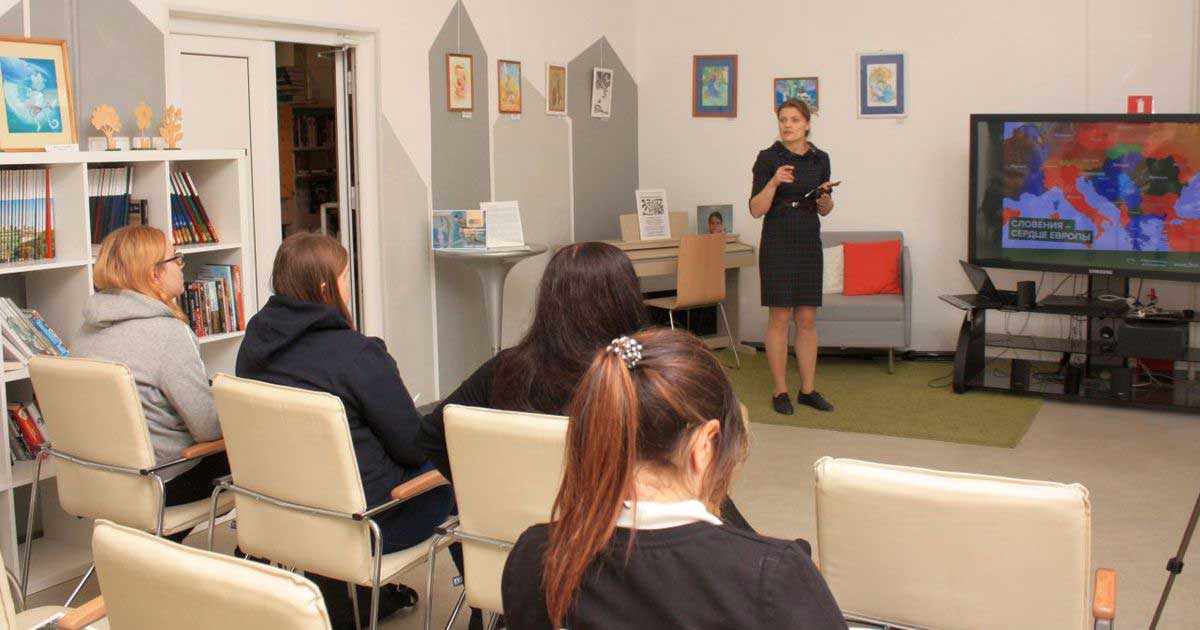 Photo: © 2TM d.o.o.
Guests of the event enjoyed a detailed presentation on Slovenia and the benefits of studying in this comfortable European country showed by the Head of the 2TM regional office in Saint Petersburg, Ksenia Balashova. After the official part of the seminar, the participants were able to ask the company representatives their questions. The event was attended by school leavers, Bachelor's degree students interested in receiving a Master's degree, parents of graduates, as well as adults who have long received a higher education in Russia and now want to master a new profession abroad. Accordingly, the questions were different, including traditional ones, concerning the cost of education in Slovenia; options for programmes and faculties of Slovenian universities; documents for admission; student accommodation; chances for enrolment in this or that programme, as well as more specific ones – about the state of the Slovenian economy and salaries in Slovenia, the situation in the real estate market, the possibilities for purchasing housing in Slovenia, etc.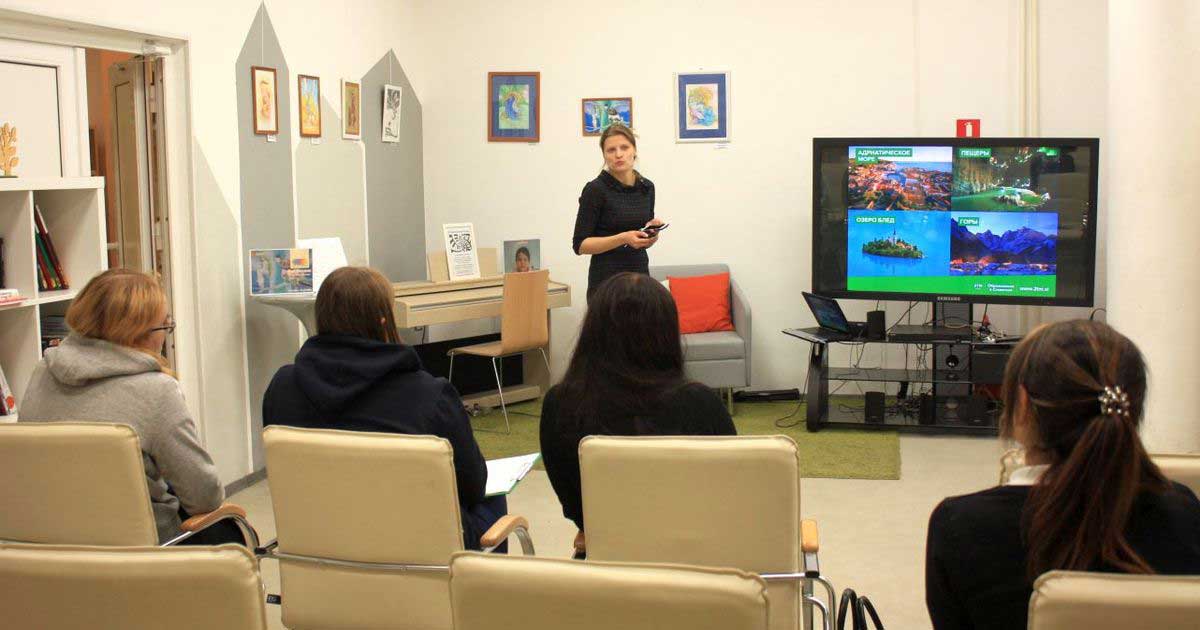 Photo: © 2TM d.o.o.
"I want to emphasize that all guests who came to the seminar are long-time subscribers of 2ТМ groups in social networks and readers of our website, therefor the questions were not of a general nature, but quite specific ones – about receiving a room in a dormitory; possibilities for adult applicants who received a school certificate before the introduction of the uniform state exam; the possibility of entering a Master's degree programme if the Bachelor's degree is in different field. We were also asked about the availability of extramural programmes in Slovenian educational institutions and relevant programmes for online education," says Ksenia Balashova.
Ksenia adds that 2TM is pleased to continue the good tradition of friendship with libraries in Saint Petersburg and will continue the practice of holding such events in different parts of the city.
"We are also waiting for you to visit our office and educational fairs with our regular participation. We look forward to new meetings at our new seminars and, of course, welcome to Slovenia!" Ksenia Balashova summarizes.
The 2ТМ Company expresses deep gratitude to the staff of the "Sovremennik" Library Centre for responsiveness, interest in educational topics and a warm atmosphere!