Representatives of 2ТМ Take Part in the World Education Fair in Zagreb
On 16–17 November 2018, the World Education Fair was held in the capital of Croatia, in the Crystal Hall of the Zagreb Exhibition Centre.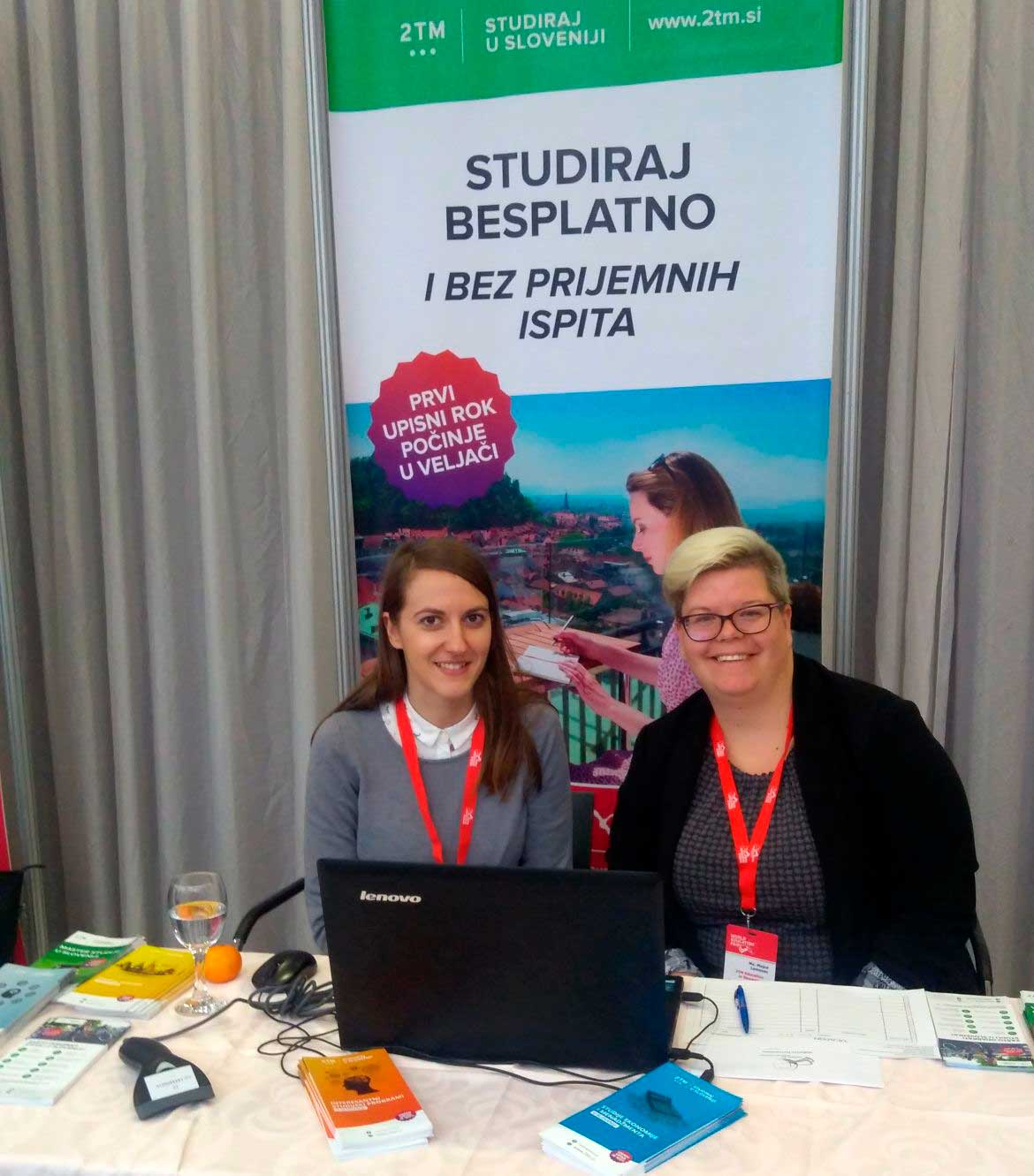 Photo: © 2TM d.o.o.
Over 60 educational institutions from more than 10 countries took part in the prestigious event. Thanks to this, all visitors interested in foreign education had an opportunity to receive all the necessary information within one platform. In particular, this information relates to foreign Bachelor's and Master's degree programmes, MBA programmes, language courses and scholarships, as well as the Work & Travel USA programme.
The 2TM representatives were among the participants of the World Education Fair. Throughout the event, out booth had an active attendance from college students of junior and senior levels, university students and their parents. The 2ТМ specialists presented the study programmes of Slovenian educational institutions and explained in detail about the benefits of receiving education in Slovenia.
We sincerely thank everyone who visited us in Zagreb. For those who did not have time to do it, but would like to know more about studies in Slovenia, we recommend contacting us by email, and we will happily answer all your questions!