The 2TM Booth Sparks the Interest of Schoolchildren at the Education Horizons City Fair
The education fair has opened its doors for visitors for the 21st time in a row. The event, the aim of which is the career guidance work with schoolchildren, is held twice a year. About four thousand people visit it each day. The autumn city fair "Education Horizons" was held in the St. Petersburg Congress Hall "Vasilievsky" on 19 October.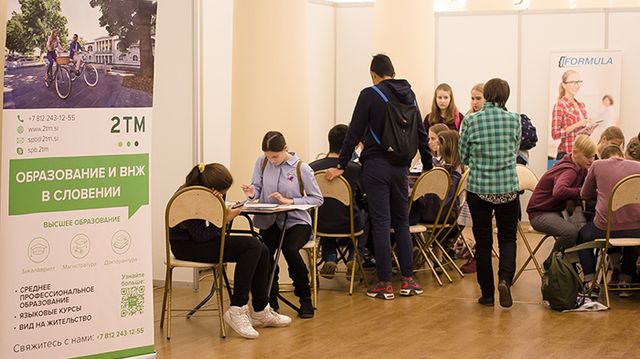 The colourful 2TM booth and information materials about education in Slovenia attracted the attention of both schoolchildren and representatives of educational institutions. Students were most interested in IT-oriented and engineering programmes. Humanitarian and linguistic programmes were on the second place according to the level of interest.
Pupils and their parents asked the 2TM experts about the reasons to choose one or the other institution, the features of the education in Slovenia, bonuses for students, and programmes available without entrance examinations.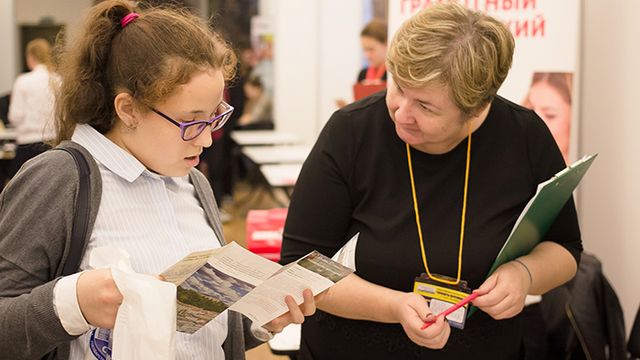 Schools invited the 2TM Company to hold a presentation "Study in Slovenia" for their pupils. It was an unexpected, but very pleasant experience.
The main aim of the Education Horizons Fair is to assist school leavers in choosing their future profession. Representatives of educational institutions of Russia and educational agencies, as well as employers who provide jobs for school leavers took part in the fair. Visitors could pass language and career guidance testing as well as receive a certificate afterwards.