The three-day Ninth International OPTICON Gaia Science Alerts workshop began at the Lanthieri mansion as part of the events held at the Centre for Astrophysics and Cosmology at the University of Nova Gorica on Monday, 8 October 2018. It is dedicated to the observation of new short-term astrophysical objects detected by the Gaia satellite (the European Space Agency).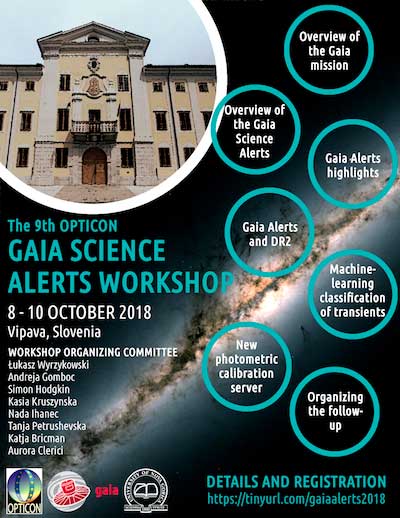 Photo: Designed by Facebook
The workshop is attended by famous astronomers from several countries: Łukasz Wyrzykowski, Andreja Gomboc, Simon Hodgkin, Kasia Kruszynska, Nada Ihanec, Tanja Petrushevska, Katja Bricman, and Aurora Clerici.
Source: facebook.com